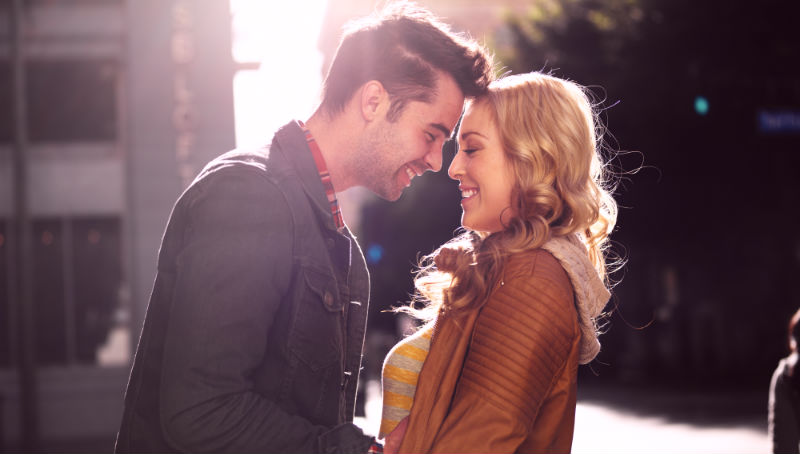 How To Touch Women in a Seemingly "Friendly" Way That Turns Her On FAST (And She Won't Suspect A Thing)…
Click Here to Discover 3 Innocent Touches That Make Hot Girls Wanna Bang Your Brains Out!
As we know, touch is the most powerful way to make a woman feel something (like sexual desire).
So when you first meet a woman, it's important to touch her in exactly the right way if you eventually want to be more than friends…
And this "right" way? It's really subtle. And it has to be subtle, because the last thing you want is to scare her away.
INSIDER SECRETS: 3 "Touch Tricks" That Turn Her On FAST (Controversial Video)…
A while ago, I sent out an email asking for your single most pressing question about sex and dating.
And every week, my mentors and I choose one of your questions to answer in a video.
Well, this week, we're answering this:
"How do you touch a woman to turn her on without freaking her out?"
In this video, my mentors and I reveal the 3 types of "friendly" touch that secretly arouse her, plus:
Why something as "innocent" as a hug can get her juices flowing fast…
The close contact that 99% of women crave (and most men never do)…
A step-by-step method to figure out exactly how far she wants to go with you…
3 powerful ways to initiate contact with a woman you've just met…
Glenn's weird "handshake" trick that instantly spikes her sex drive…
How touching her HERE will make her follow you around like a lost little puppy...
6 "Secret" Erogenous Zones That Turn Her On FAST!
What if I told you that if you touch me in one specific spot, it makes me think about sex right away?
Not where you think (lol)… but like an "innocent" spot. A spot you can see when I'm fully clothed.
12.0.0-1/svg/1f642.svg" alt="🙂" />
It may sound crazy, but think about this:
Women's bodies are super sensitive, so when we feel your touch in certain areas… it's sort of like foreplay!
XXX
No Time For The Videos?
I get it, I'm the same way.
So if you want to skip the video… and see the exact step-by-step touches you need to get almost any woman dripping wet, and aching to roll around in bed with you…
… then this short checklist will show you all 3 "innocent" touches that secretly turn hot girls on.
Just click the one you wanna know more about below:
1) The Horniness Handshake
2) The Accessory Compliment
3) The Tag Twist
P.S. If you really want to sleep with her… then try THIS…
[Note: This post was updated by Gotham Club on August 4, 2020.]