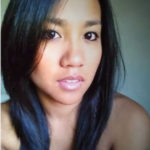 Jessica first entered the realm of sex and relationships when she sought out a career as a Marriage and Family Therapist.
Soon enough, she found herself transitioning from the family room to the bedroom, and she eventually began writing sex advice for the masses at an instructional porn company under the guise of a blonde, bombshell porn star (who shall not be named).
While talking about family matters and writing about sex seemed to operate on two completely opposite realms, Jessica eventually made her way back to personal assistance and guidance and found her true calling as a personal dating coach for men.
She's since started her own dating coaching business for men, Level Up Seduction, and has launched several online instructional programs. Her ultimate goal is to assist men in all things dating, sex and self-related, as well as to offer personal direction to men seeking to better understand women, themselves, and how to get exactly what they want with both.
Like Jessica J.'s Facebook Page:
Recent Articles of Jessica J.: