David Dupree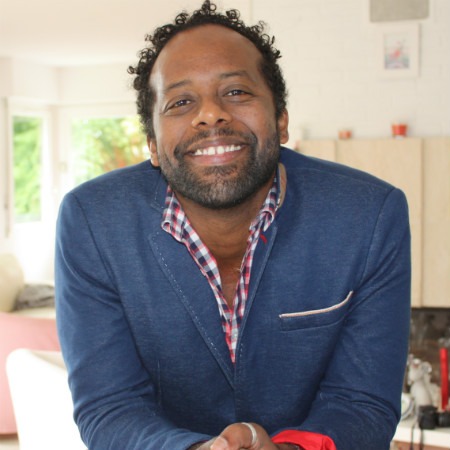 BANG HOTTER GIRLS: David's Controversial Tips to Get More of the Hottest Women You See
As a coach, David is an expert in helping both men and women pick out the patterns and psychological blind spots that plague many peoples' dating lives. He has helped over 200 men and women discover what's holding them back, confront it, and push through it, all on their way to happier lives.
David believes business is for men what war once was and no longer is – a place to compete, risk all, win and gain glory, spoils and respect. Despite this, he is a musician, and he thinks of music as an almost feminine pursuit of grace, attention, and aesthetic beauty blending harmony and seduction with gushing emotion. He has also recorded in Abbey Road Studio and danced with Charo.
For some of David's best-kept attraction secrets, the kinds of things that help average guys get into the top 5% with women… check out this short, free video here.
Jessica J.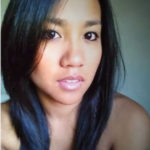 JESSICA REVEALS: 8 "Orgasmic Foreplay Moves" Hot Girls CAN'T RESIST…
Jessica first entered the realm of sex and relationships when she sought out a career as a Marriage and Family Therapist.
Soon enough, she found herself transitioning from the family room to the bedroom, and she eventually began writing sex advice for the masses at an instructional porn company under the guise of a blonde, bombshell porn star (who shall not be named).
While talking about family matters and writing about sex seemed to operate on two completely opposite realms, Jessica eventually made her way back to personal assistance and guidance and found her true calling as a personal dating coach for men.
She's since started her own dating coaching business for men, Level Up Seduction, and has launched several online instructional programs. Her ultimate goal is to assist men in all things dating, sex and self-related, as well as to offer personal direction to men seeking to better understand women, themselves, and how to get exactly what they want with both.
Click here to get her 8 Secret Spots to Touch a Girl For Fast Sex…
Monika Knapp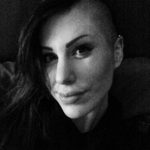 MONIKA'S EXCLUSIVE PORNSTAR INTERVIEW: "How 'Normal Guys' Make Me Come SUPER HARD!"
Monika Knapp isn't your average New Yorker. Having graduated with a degree in neuroscience, she understands the behaviors of both men and women all too well.
Monika is an editor at Gotham Club now, but she first became interested in human behavior after observing countless men say all the wrong things at all the wrong times–not to mention making more than a few dating mistakes herself. She realized that simply understanding why people behave the way they do isn't enough to learn and live good dating practices. It was then that she started taking her observations and turning them into her own reality.
Monika has published her own research in a scientific journal, written a quiz about what your late night McDonald's purchase says about you, and drunk texted innocent men more times than she can count. She walks the line between masculine and feminine and is capable of shotgunning a beer and talking about the latest issue of Vogue without missing a beat. In her spare time, Monika pretends she can cook, listens to nerdy podcasts and probably drinks more wine than you.
As a scientist, Monika keeps up with some of the most cutting-edge sex and dating trends out there… and has interviewed some of the world's most famous pornstars to get their "Sex Secrets." To see some of the highlights of these explicit interviews… click here now.
Magic Leone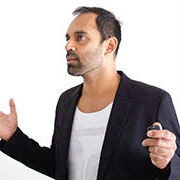 MAGIC'S "GET LAID" SECRETS: 3 "Innocent" Touches That Make Her H*rny For You FAST!
Magic is an unusual dating coach. He came to the U.S. from India after his failed attempt at suicide when he discovered that his fiancé of 7 years was cheating on him.
Magic studied the deep emotional and physical needs that fuel women's sexual desires while counseling them on sexual health. Working with women, Magic developed an understanding of how most women want to be seduced. This knowledge led him to sexual encounters with more than 400 women, and ultimately to marry the woman of his dreams.
Magic is known to be a tough coach who runs military-style workshops that force men to evolve overnight, but you may not know that he is actually a softy who craves chocolate 5 times a day. In fact there was a time Magic's clients brought him chocolate to workshops as part of his compensation, and sometimes even as a form of bribe to make him go easy on them. Magic is also a movie buff. In his spare time (after he is done indulging in women), he secretly works on the screenplay that is his dream project.
To see some of Magic's top "Touch Tricks"… including one that got him a top supermodel… click here now.
Craig Miller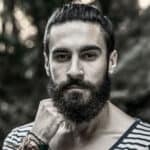 CRAIG'S BIGGEST SECRET: 5 "Sure Signs" That a Hot Girl is DTF YOU!
Craig Miller couldn't even score a single date until his mid-twenties. After the first girl he ever went out with ditched him on their second date, Craig promised himself he'd finally gain control of his life and never let anything like this happen again.
His life finally turned around when he began to discover simple words and actions that attractive women seemed to respond to. Craig developed a system he called the "Decoder System," which allows a man to know if a woman is secretly interested in him and know how to act on it.
After releasing his work, Craig was interviewed by the New York Times, TimeOut New York and his seminar ended up on the cover of AM New York. Craig was also invited by Anderson Cooper to be interviewed live on his TV show. Anderson infamously used hidden cameras to prove the effectiveness of Craig's techniques, although the segment was considered somewhat controversial.
Since then, the Decoder System has exploded in popularity and Craig has shared his system with literally thousands of men.
Craig has taken a break from one-on-one coaching and has diverted his energy into growing Gotham Club. The club was started back in 2008 as a group that could help provide men the support, guidance and community to reach their goals. He now spends most of his time sharing his new ideas on GothamClub.com, as well as the ideas of his mentors and past clients.
For years, Craig has studied women's subtle "Interest Signals"–the signs that a woman's secretly into a guy. He's now "decoded" this secret language… and made a short, free video with some of the most important "Interest Signals" to look for… click here to get them all and start using them right away…
Glenn Pearce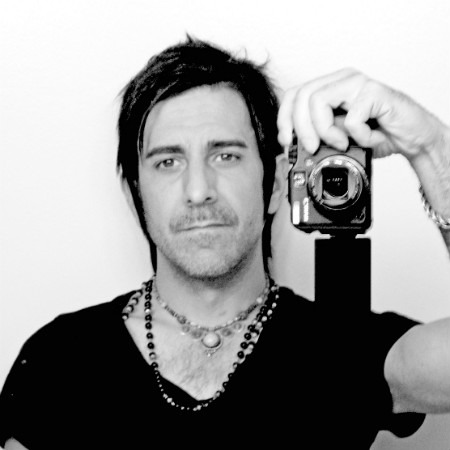 GLENN WILL GET YOU LAID: FREE GIFT Makes a Strong, Deep Connection With a Girl SUPER FAST!
Glenn Pearce has the lifestyle that every man dreams of. From being with supermodels, celebrities, and millionaires to 100's of the girl next door types, Glenn has slept with and dated the best of them. He's an expert on texting, body language, and honing his uncanny ability to sleep with women the very same day he meets them. He was determined enough to transform his life from a shy, unsuccessful, introverted guy with a big nose who NEVER got the girl into one of the worlds most infamous dating coaches.
Glenn's coached and helped men from all over the world achieve unheard of success with women and continues to constantly tweak and invent new coaching methods in groundbreaking ways. He has been interviewed by legendary writer and game guru Neil Strauss for use in his coaching program. Glenn's dedication and passion to help men learn and grow is truly one of a kind.
He also was a part of the secret research team that developed the "Deck of Destiny"… which you can get for free for a limited time right here…