How To Increase Penis Size Without Dangerous Prescriptions–Discover The "Industry Insider" Secrets Below…
Click Here to Discover the "Magic Potion" That Makes Hot Girls Chase You For Sex (Almost Like You're a Freaking Rockstar)…
Hey, it's Craig, Gotham Club's founder.
It's the next installment of our brand-new series where adult film stars get to answer Gotham Club readers' most burning sex & relationship-related questions.
Yes, that's right(!).
We asked pornstars the questions you've been dying to have answered…. and they really delivered.
So today, Ember Snow and Dee Siren are answering a question from Gotham Club readers.
TRENDING: If A Younger Woman Does This With Her Body It Means She Wants You Bad (Most Older Guys Totally Miss This!)
Ember Snow is a prolific star in the industry, and is known as "America's porn sweetheart."
Dee Siren is a co-CEO with her husband Wayne Siren, and together they run Siren XXX Studios.
Recently, Dee announced that she's stepping into a mentorship role in the adult community and has contributed to XCritic's new series, X-Mentors. She has also recently launched her YouTube channel.
And today, Ember and Dee are answering the following question for you:
What would women think if a guy used a pump to increase his size and thickness?"
Catch The Full Q&A Session Below…
Ember Snow: For me, it's really not an issue. I like all sizes of d**ks.
They all give me pleasure in different ways.
I'd feel if a guy [used a pump], then it means they are insecure about their penis size and feel the need to be something that they aren't.
Guys need to know that no matter how big you are, it's more about who you are and HOW you use it.
And when I saw 'how,' I don't necessarily mean the physical thrust of your motion.
I'm referring more to the psychology and the emotions behind the sex itself.
Some guys just want to ram it in as hard as they can and cause the girl pain.
Other guys are more gentle.
Some guys are right in the middle and add a lot of passion to what they do.
All can be good, if the emotions and psychology are real and positive."
(By the way, Craig here… if you want to last longer and have the kind of sex every woman craves, click here to see this all-natural performance-boosting "Sex Snack" the World's Oldest Pornstar uses to bang multiple hot younger women on a daily basis…)
Dee Siren: I am all for whatever a man uses to help themselves during sex.
It is their body.
From my experience, pumps will provide a very temporary result.
There are not many things that truly are going to make a man's penis larger except a true implant…"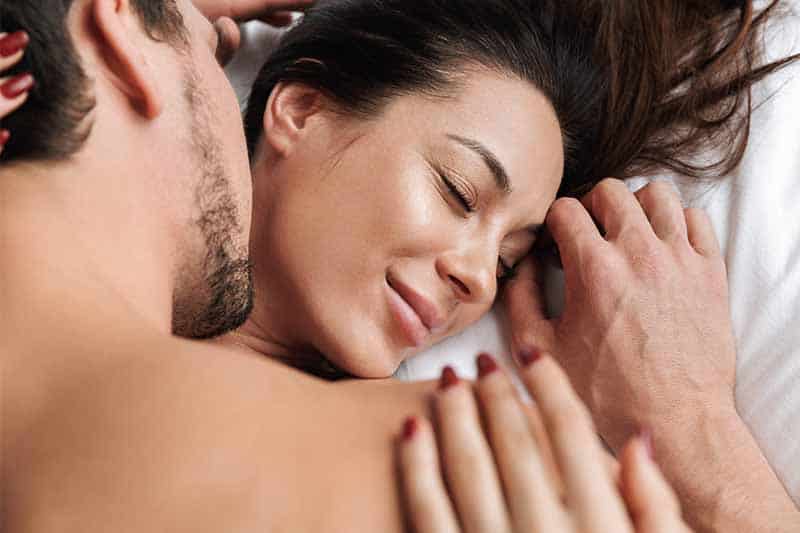 One Final "Trick of the Trade" to Make Your Dong Feel Bigger (Even If It's Not Big at ALL)…
Hey it's Craig again… and when I was looking through all the size-boosting tricks I gathered during my interviews with these hot pornstars…
… there was a LOT of material that had to be left on the cutting room floor.
Sometimes it was because the techniques are actually dangerous… (like "that little blue pill" for example)…
And other times it was because an adult actress specifically asked me NOT to mention something… no matter what…
… since it's a closely-held "industry secret."
Well this, my friend, is the "industry secret" that guys in porn use to get "bigger" that they made me SWEAR to secrecy. <<< (click here to see what it is)
That's because it's not some "miracle cure." It doesn't ACTUALLY make your d!ck "bigger"…
Though it DOES make you way harder… and able to last a lot longer in bed.
So when you use it… it SEEMS like your d!ck is bigger… even though in reality, you're just making the most out of what you got.
As a matter of fact, one male performer was willing to go on record about it… despite the various threats he's received from his fellow pornstars…
So check out this exclusive interview with him… plus two other hot girls in porn who reveal EVERYTHING:
World's Oldest Male Performer Reveals the "Industry Secret" That Makes Your D!ck Look & Feel BIGGER… [NSFW Video!]