New Data Reveals Exactly Where to Meet Women in NYC…
NYC is a goldmine of high-caliber women — they're ambitious, financially independent, and up to date on the latest trends. But many of these women appear to be completely unavailable…
Even if they're single!
Their jobs keep them up at all hours…
And their high-maintenance routines prevent them from leading a normal social life…
They only go out with groups of 15 or more female friends…
Not to mention the guys who flock them as soon as they walk into the bar or club, making them entirely inaccessible.
But what if I told you that there's a new app that shows you how many single girls will be where you're going…
…And it shows you before you ever step foot outside your apartment?
Enter — Weepo.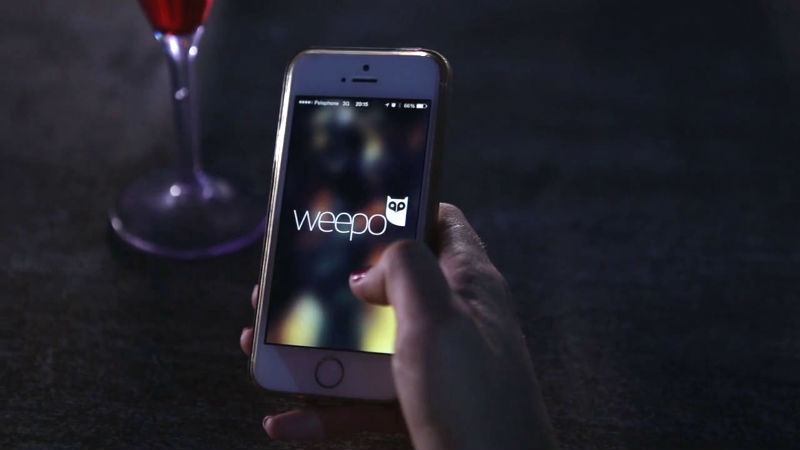 The App That's Giving Single Men in the City a Radical New Advantage…
Weepo is a new app that reveals the girl:guy ratios of various bars and venues throughout the city.
So before you ever go out, you can find out if your night will be filled with hot, available women…
Or if you'll be stuck in yet another sausage fest.
Creator Roy Lugasi came up with the idea for Weepo after he got tired of going to the same bars and clubs to meet women, only to find himself surrounded by men.
A former nightclub promoter, Lugasi thought there had to be a better way to easily meet women on a night out in NYC.
According to Lugasi,
When you match with a girl on Tinder, you do not know where she is or what she is doing. In New York, you have to find the time to meet, adding even more obstacles to meeting a person. With Weepo, you can both connect and meet later that evening at the spot you're already going to."
Yes, that's right — before you even go out to the club, you can message single women who are going to be there that same night.
And that means you can form a connection before ever going out, effectively cutting out all the frustration associated with a night out in NYC.
Or if you're already at the bar or club, you can browse the single women who are "checked in" on Weepo, so if you both connect, you can find each other with ease.
Available for free on iTunes and Google Play, Weepo is opening up an entirely new world for single men in NYC — it's giving you the power.
That's Not All…
The team behind Weepo also analyzed more than 35,000 users to find the best "hotspots" in NYC filled with the most single, available women…
And the least single, available men.
They used the app's data to curate a list of 10 bars and clubs in NYC with the highest girl:guy ratios — meaning these are the places where your chances of finding a woman to take home are the absolute highest.
Weepo's team shared their data exclusively with Gotham Club…
And today, we're sharing this exclusive data with you.
The 10 Bars and Clubs With the Highest Girl:Guy Ratio in NYC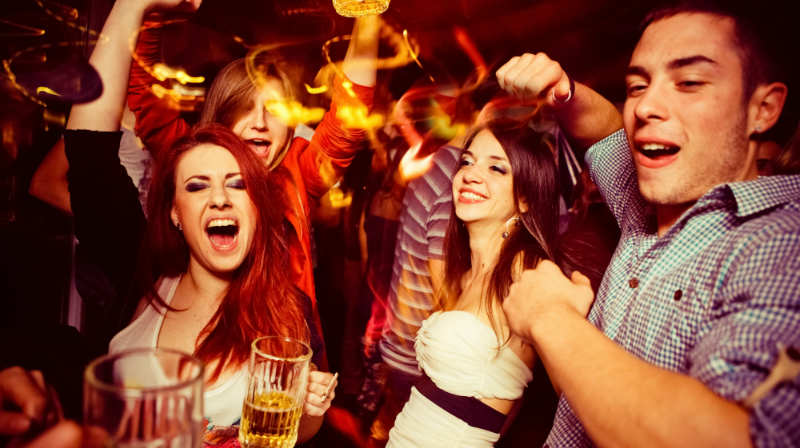 10) Wicked Willy's — 53% Women
Address: 149 Bleecker Street (Greenwich Village).
Vibe: Wicked Willy's is definitely a dive bar, but not in the classic sense. There you'll find a dance floor, karaoke, and occasionally, live music. Throw in some fruity drinks that are way stronger than they look, and you've got a recipe for a great night.
Who you'll meet: Since it's so close to NYU, you're likely to meet a bit of a younger crowd at Wicked Willy's. You'll also find women there who are more musically inclined and love to dance, so if that's your thing, you'll be sure to have a good time.
9) Top of the Standard — 53% Women
Address: 848 Washington Street (Meatpacking District).
Vibe: The Top of the Standard is a high-end lounge with more of a "club" vibe. It's a gorgeous space that offers an unrivaled view of the city, but be warned — it's not cheap.
Who you'll meet: The women here are interested in a more luxurious experience, so they'll probably expect you to pick up the check. But if you can swallow that pill, you'll be handsomely rewarded, considering over half the clientele on an average weekend night are women. Check it out when you're in the mood to splurge and want to meet a truly "high-class" lady.
8) Tonic — 60% Women
Address: 727 7th Ave (Theater District).
Vibe: Tonic is a hidden gem in a neighborhood littered with mediocre bars and overcrowded clubs. But don't let its central location scare you into thinking it'll be a sausage fest — an impressive 60% of Tonic's clientele are women on an average weekend night. The vibe is on the more relaxed side, and they offer some great happy hour deals, so it's a good place to go if you're on a bit more of a budget.
Who you'll meet: Because Tonic is located in the Theater District, you'll likely find struggling actresses and musicians of all kinds here. So if the "creative" type is your thing, Tonic is a veritable goldmine of women.
7) 1 Oak — 60% Women
Address: 453 W. 17th Street (Chelsea)
Vibe: 1 Oak is an ultra high-end club in one of NYC's most expensive neighborhoods — suffice it to say it's not cheap. The dress code is rigid, the lights are dim, and the music is loud, creating an atmosphere that's highly conducive to some "casual" fun. But be warned: The space is small, so be prepared to feel a little like you're stuck in a can of sardines.
Who you'll meet: You can meet all sorts of women at 1 Oak — but they're all going to be well-dressed. Here you'll find European women, women visiting NYC just for a few nights, and women who have been living in the city for years but just want a new experience. 1 Oak is perfect if you're not sure what you're looking for but want a guaranteed fun time.
6) Joshua Tree — 62% Women
Address: 513 3rd Avenue (Murray Hill)
Vibe: Joshua Tree is definitely on the divier side of this list — but that's not a bad thing! If you're a fan of sports and 80s music, you'll love this place. The long bar includes several TVs, and there are always drink specials going on. The food menu is pretty standard, featuring things like burgers, wings, and fries.
Who you'll meet: Here, you'll meet women on the older, more laid-back side of things. You might find a sexy sports fan or just a super chill girl — whatever you're looking for, Joshua Tree has it all. It might seem ironic that a divey, sports-forward bar would have a ratio of 62% women, but the truth is that these women are primarily there to meet men. So it won't be difficult to find a single, available woman who's ready for a night of casual fun.
5) Marquee — 62% Women
Address: 289 10th Avenue (Chelsea).
Vibe: Another high-end club, Marquee is a step down from Top of the Standard and 1 Oak, but several steps above bars like Joshua Tree and Tonic. It's a good mix of people, and there are usually DJ's there on the weekend, so if house music is your thing, it's a great place to go.
Who you'll meet: The women who go to Marquee are high-energy and love to dance. Most of the music played here falls under the "Top 40" range, so you'll likely find women in their 20s and early 30s. It might sound difficult to meet women in a club with DJ's playing loud music, but remember — 62% of the crowd here are ladies, so the math is on your side.
4) Down the Hatch — 65% Women
Address: 179 W. 4th Street (West Village).
Vibe: Down the Hatch is the ultimate NYC dive bar. Featuring a variety of cheap beers and bar snacks, don't wear a suit and tie — keep it casual with a t-shirt and jeans if you decide to visit this local watering hole.
Who you'll meet: Like Wicked Willy's, you'll find a younger, more college-oriented crowd here. But be careful of gold diggers — you'll also find ladies on a budget who want their bar tabs covered by unsuspecting men. To tell the difference, offer to go "round for round" with her. Don't continue buying her drinks just to keep her talking to you — with 65% of the patrons being women, you've got a wide selection to choose from if she isn't right for you.
3) Avenue — 65% Women
Address: 116 10th Ave (Chelsea).
Vibe: Another ultra high-end club, Avenue is up there with the ranks of Top of the Standard and 1 Oak. It's not the most accessible club, though — bouncers often refuse to let guys in for no other reason than the fact that they're not with 10 women (or aren't a woman themselves). Getting in can be a little difficult, but it's worth the payoff. Speaking of which…
Who you'll meet: Because access to Avenue is extremely limited, you'll find only the most high-caliber women inside. And you won't find very many guys, either. The women here take impeccable care of themselves, and it shows. So if you don't know a club promoter or the bouncer at Avenue, make sure you dress well if you want to get in and surround yourself with world-class women.
2) PHD — 68% Women
Address: 355 W. 16th Street (Chelsea).
Vibe: With a staggering 68% female clientele, PHD is the premiere club to check out if you're interested in meeting women. The rooftop lounge is stunning in the summer months, and the views are equally as impressive. Like with the other clubs on this list, prepare to spend a good chunk of money — the drinks are high-end, and so are the women.
Who you'll meet: All sorts of women frequent this Chelsea hotspot. You might find an A-list celebrity or a freshly graduated NYU student, but regardless of what you want, the women here are available and on the hunt. It's less music-oriented than the other high-end clubs on this list, so you'll also find women with a huge variety of interests and hobbies.
1) The Iron Horse — 68% Women
Address: 32 Cliff Street (Financial District)
Vibe: Of all the bars in NYC, The Iron Horse is the best place to go if you want to meet the most women with the fewest obstacles in your way. A "tavern" style bar, it's a high-energy hotspot where scantily clad bartenders pour shots directly into your mouth, and girls dance on the bar with reckless abandon. So put your suit back in the closet and keep it casual for a fun night out at The Iron Horse.
Who you'll meet: At The Iron Horse, you'll meet lots of women — and lots of women who like to drink. You'll find women in their 20s whose #1 priority is to "have fun," so if a night of casual fun is what you want, The Iron Horse is your best bet.
Once you know where to go, there's only one thing left to figure out…
How to Pinpoint the Women Who Want You From the Moment You Walk In…
I don't know if I could look you in the eye and admit…
That the last time I "got some" was back in February…
So last weekend I put on my high heels and a tight red dress… and strutted to my favorite night club.
A few guys came up to me… but my eyes were glued to the guy scotch-sipping silver fox on the sofa. The center of attention…
How do I show this guy he can have me?
I got in front of him, pushed my hips forward, some shit
(You'd recognize this move in a heartbeat if you've read Craig Miller's 7 secret signals women use to communicate their sexual desire…)
He turned toward me, looked me up and down, and his eyes lit up. I had him…
But you know what he did next? He went right back to sipping his beer! Why???
Well, that night, in bed, ALONE, the answer finally dawned on me…
He had no idea how to read my signals. He missed out on a night of wild sex… all because he didn't know how to read my signs…
Don't let this happen to you:
Discover the 7 Secret Signals She's Truly Interested in You That 97% of Guys Never Notice…