Discover the 7 Hidden Signs She Likes You…
Where to Meet Women 2017 — Will You Find the Woman YOU Want This Year?
Whenever I go out for dinner or drinks and there's a new person in the mix, someone always gets a kick out of telling them what I do for a living. They're usually pretty surprised and ask me a lot questions.
This conversation actually comes up quite often and the first follow-up question is almost always:
What's the best advice you give men to meet more women?
I've been asked this question so many times that I've become pretty good at answering over the years and just the other day, with 2017 already here, it hit me that I should probably share this information with you.
Why would you not want to know what I think the most important things are to get you close-to-immediate results?
So what I've done is written my three best tips that I've given to my personal coaching clients over the years (and used for myself) that will make the biggest, fastest difference in your life right now.
These tips will work no matter if you are looking for a serious girlfriend or just casual fun.
Here's the list…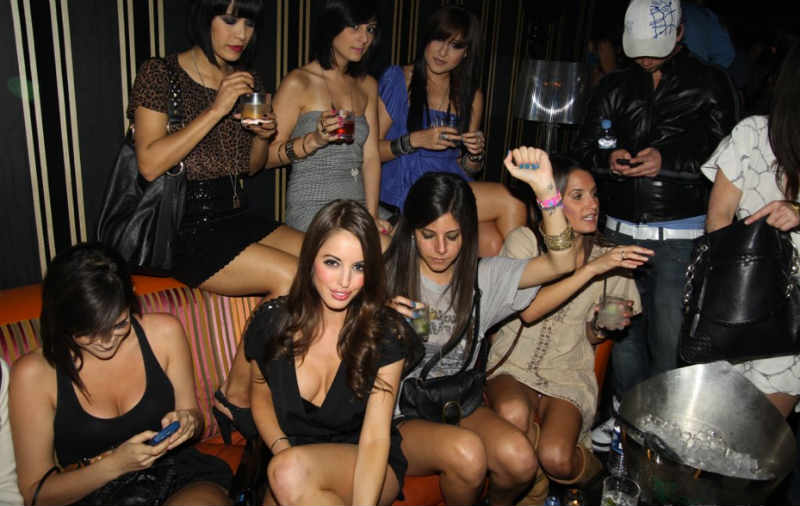 1) Find Places With Available Women
The biggest mistake by far that men make in 2017 is they live a lifestyle where there just aren't any opportunities to meet women.
They drive to work, grab a quick lunch or order delivery, maybe hit the gym after work and then watch a few hours of TV before bed.
For most men, the number of women they actually come across and have an opportunity to talk to in a day is horribly low. It doesn't matter how good your skills are, if there are not women, things are going to be hard.
There are a few solutions I recommend to improve your situation…
Go to the "higher quality" versions of places you already go. I don't necessarily mean more expensive places, but I mean really pick based on the crowd of women you'll find there in 2017.
Pick your lunch spot, gym branch, supermarket and other shopping locations based on the amount of attractive women you'll find. Even which side of the street you should walk down can make a huge difference (some sides have more stores for women, etc.)
Find dedicated fishing spots. You need to have a few spots in your town (or recurring events or parties) that provide a good opportunity to meet single, attractive women.
This could just mean finding a better bar or doing a little research about events.
I encourage my clients to set aside dedicated time each week to spend at these types of places, be it a good shopping mall or lounge.
Even just two hours on a Thursday or Friday night could change your entire life (for example if you met just one new woman per week, that would be 52 women a year, which is pretty damn good.)
I'll acknowledge that changing your lifestyle in this way may require you to spend a little extra cash either shopping at nicer places or frequenting more expensive bars and events, but it's worth it.
For some perspective, a Match.com online dating membership currently costs $503.88 per year (if you pay monthly) for all of 2017…
And if you do have a girlfriend or get married you'll probably spend a good chunk of change on your girl. So it just makes sense to shell out some extra money in your search to make sure that you're making a wise investment.
Remember, if there are no women around in your life, then your chances are literally zero. This is the first thing you must change and it's more important than any other tip, trick or technique I could ever give you.
2) Use an Effective Conversation Starter
This is the second most important factor to finding more high-quality women in 2017.
Chances are, you've seen a woman you found attractive and you wanted to talk to her, but you just didn't know what to say.
If you had a proven and highly effective way to start a conversation with every beautiful woman you saw, then that could really be a game changer.
With my one-on-one clients, this is the first thing we dive in and spend a lot of time on. I want to make sure they really nail this, because it's such a big deal.
As a rule of thumb, I typically use compliments, and it's perfect timing because it just so happens that I just revealed my Single Best Way To Start A Conversation With Any Woman.
This guide breaks down everything you need to know in a very simple, step-by-step process so you'll know exactly what to do.
I will once again remind you about how different life would be, if every time you saw a girl you liked, you could turn it into a great conversation.
Then really it's just about setting a time to see each other again and bam, you've got a date and a lot more control over your dating life.
3) Find A Wingman
Bringing more guys with you to a bar or club might sound like a terrible idea, but having a wingman or even a group of guys you go out with is extremely effective.
Do groups work? Over the years I know a lot of guys who have gone out in a group with great results. If you really work together, your team can become quite efficient. You can make rules, strategies and use your combined resources to help yourselves as a collective.
A group of guys is also efficient because many single girls go out in groups too. So it's easy to match up with a similarly-sized group of girls.
The best part is, it only takes one man to be recruited to a group to find an "in," so each of you could be recruiting separate groups of girls at once, increasing every guy in the group's chances.
The final benefit of going out in groups is that your group will probably get some chemistry going, so the amount of fun provided by inviting your group somewhere becomes greater than if you were flying solo everywhere.
Do wing women work? Your wingman can also be a female friend, and if she's single too, then you can make a pact to help her too. If she sees a guy she likes, you should find a way to help her meet him.
I think the biggest benefit of a wingman/woman, though, is that it's hard (and not very fun) to go to a bar or party by yourself. If you don't have a friend(s) to bring with you, then there's a much higher chance you just won't leave the house at all.
And in an ideal situation, your wingman/woman is going to get you out, even when you're feeling tired or not in the mood and you'll do the same for them.
Finding the right wingman in 2017. The hardest part is usually recruiting the right guys or girls to join your team. I'd pick your best prospects based on:
-If they're single
-How charismatic you think they are, and
-How willing you'd think they'd be to go along with your plan.
Then I'd lay your cards out on the table: what you want and, most importantly, what they have to gain from the partnership.
Spell out specific details of exactly what you want this group or partnership to be. (For example: go to a bar every Friday or attend X event every month.)
It would probably even be good to ask them a few questions about their dating life to make sure you put together a compelling pitch.
For example: Are they single? What is their overall goal? (e.g. hookup, get a girlfriend, start a family, etc.) What are they doing to achieve that goal right now? Are they facing any difficulty?
Feel free to rephrase these however you want, but the answers will help you craft your pitch to them.
So Where Should You Start?
I recommend you scan back through this piece really quickly and just ask yourself, "Where's the first place that I get stuck on this list?" Or alternatively, "Which of these items would make the biggest impact on my life if I started implementing it today?"
Then just start there, whatever answer you come up with.
And just to give you a little extra boost…
Setting up a list of new places to go weekly should take two hours max.
Going through my conversation starter guide should take one hour max.
And you could also make a list of your potential wingman/woman prospects in about 30 minutes, and then just setup a time or excuse to meet them, or even call them on the phone right away if you think they'd be open to it.
So you could easily complete everything on my "high leverage" list today if you wanted to.
And if you've been feeling stuck or frustrated then I highly recommend that you do this today if possible.
Something as simple as these three tips can clear the fog and give you a moment of insight that you're struggling to find right now in 2017.
Once You're In an Area With a Lot of High-Quality Girls…
You and I know that women can be pretty subtle… which makes it really hard to tell if a woman is into you or not.
She won't flat out tell you "I want you NOW"… because she's afraid of being labeled as "easy" or a "slut"…
Though she will show you with her body language. And if you can read a woman's body language signs… then you can instantly spot the girls who want you (even if you've never spoken to them before!).
That's why I spent a good amount of time figuring out the 7 Hidden Signs She Likes You…
You can look for these signs and tell right away if she wants you to ask her out (or even take her home) before ever saying a word to her.
Once you know these signs, it's like approaching women on "cruise control."
So here's your next step: click here now to get immediate free access to my playbook on the 7 Hidden Signs She Likes You, and start getting hotter women more easily than you ever thought possible.