When to Break Up… And the Best Way to Do It To Get Laid Again RIGHT AWAY…
Click Here to Discover 7 Secret "Sex Signs" She's H*rny & DTF (That Most Men Miss)…
I'm going to be honest with you:
I've been in a lot of relationships.
And because of my profession, I've studied even more. So I've seen it all…
And I've never seen a relationship that stays in the honeymoon phase.
Or a relationship that never has a single disagreement.
Now, that's not to say that people don't stay happy and in love…
But it does mean that the "can't keep our hands off each other" and "banging like bunnies" phase is not going to last forever…
Which is fine — you can keep having amazing sex as your relationship matures and changes and deepens… 😉
CONTROVERSIAL VIDEO: These Subtle Touch Tricks Get Her Soaking Wet, Naked & On Top of You In Bed (Even If You're "Just Friends" Right Now)!
But… it also means that it's hard to tell when it's just not new and SUPER hot anymore…
And when you're actually done with her and ready to move on to the next hot woman…
Because if you're staying in a relationship that's past it's expiration date… you're missing out on sex today and tomorrow…
And every single day that you stay with the wrong woman.
So, that's what I want to address in today's video:
How can you tell if you're ready to break up OR if your relationship has just hit a slump…
(Also, EXACTLY how to break up with her to avoid any crazy girl drama!)

Watch the video above to find out…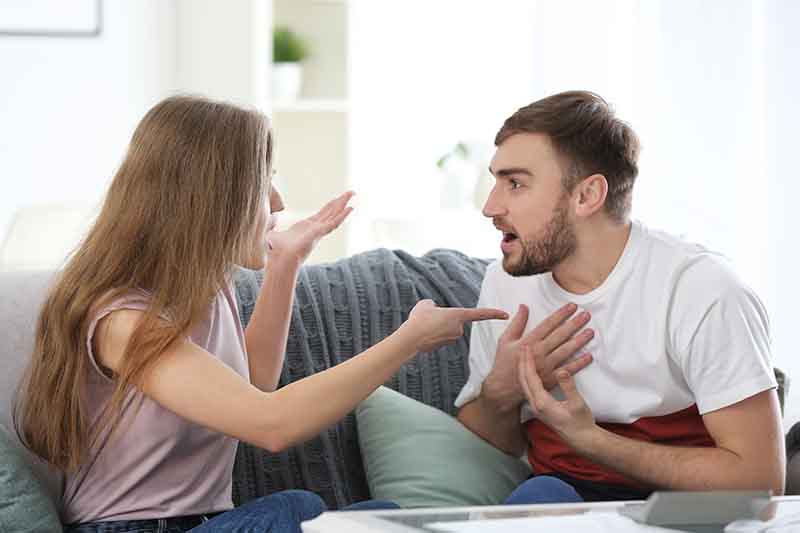 In this video, I reveal exactly how to tell when it's time to break up:
The #1 thing you should NEVER do… because it puts you back at square one in the breakup game. (Most guys do this as soon as she cries…)

9 ways to break up with her SO nicely… that she will call you later for an "ex sex" session… (Or play wingwoman for you with her hot friends…)


The simple test that will help you tell the difference between "good silence" and "bad silence"… the sooner you can tell the difference, the sooner you can avoid a "sex strike"

My 5 question checklist will tell you definitively if you should dump her TODAY

Discover the EASIEST way to tell if you're ready to move on… and why it's ALSO a simple secret that makes meeting and dating new hot girls easier than ever…
How To Move On To Your Next Relationship…
You're a good guy. You coulda just walked out, or even worse gone with another girl behind her back.
But you didn't. The fact you're here shows you wanted to let her down gently. And hey…who wants to deal with tears and tantrums!
But now you're a free man…what's next?
Well, now it's time to get your eyes wide open and start noticing things you never have before.
Like, the hot women everywhere who are already into you…
and all the options you ACTUALLY have (trust me you have more options than you think).
Rather than jumping into a relationship with whatever woman will take you, I want you to do things differently…
I want you to take a look at your options, and CHOOSE which of these options suits YOU best.
Remember, YOU'RE the gift here.
I want you to choose a woman you find attractive, who's fun to be around, who will treat you right, and help you grow as a man while you help her grow as a woman.
No more settling…
When you can recognize the signs a woman already wants you, you'll skip out on any rejection, get more phone numbers, dates, hookups…
And land the kind of girl you've always wanted.
Click here right now and discover simple ways to tell if a woman is interested in you.