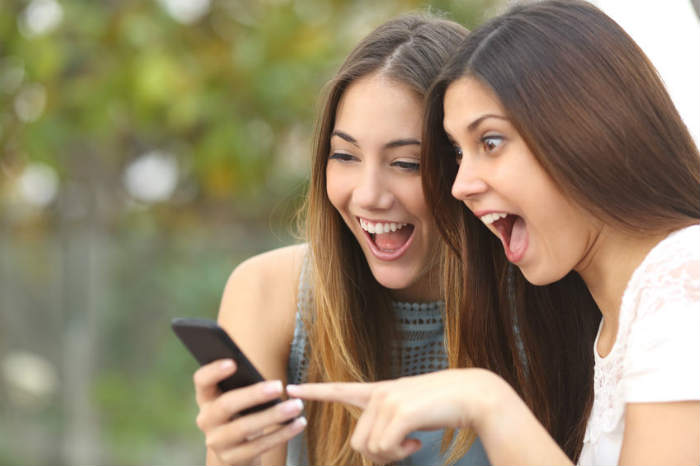 Knowing What to Say on Tinder Has Never Been This Easy…
Okay, so now we're getting to the stuff that I know you care about.
You've used all of the tips from Race to get your pictures and profile in order.
You're matching with a lot more girls on Tinder than you ever thought possible.
Now you only have one more pressing issue:
Knowing what to say on Tinder!
Race and I are here to help:

In this video, we show you the absolute best tips for messaging a cute girl on Tinder and getting her to respond, including:
Why you'll almost always have to take the initiative (and how I almost embarrassed myself in front of Race).
The single biggest mistake you're making right now with your Tinder messages (and why it annoys some girls so much, they even mention it in their profiles).
Should you be direct and ask for a hookup right away? Race has some surprising thoughts on this…
The difference between "instant hook up girls" and other girls who aren't immediately down to hook up (it's not as big as you might think).
Why compliments are no better than a generic, lame opener you might try (and when you can deploy them strategically).
Race's favorite opening message that he's using right now to get a lot of girls to message him back (he even breaks down why it works so well).
Responses Race receives from women and what they mean.
How to set yourself apart from 95% of other guys instantly without having to brainstorm "lines" or "routines" for hours and hours (and the scientific principles behind how this method works so easily).
You've been playing Tinder on "hard mode" for way too long–it doesn't have to be so tough! Just follow this messaging advice and you'll start to notice more girls having longer conversations with you. They'll stop "disappearing" on you and will be eager to meet up in person.
But before we get to that, Race has even more great tips on what to say on Tinder in the next installment of our Tinder Mastery Series. So stay tuned for that and more next week.
To your future…
Previous videos in the Tinder Mastery Series:
Video 1: Introduction and Initial Tips
Video 2: How to Choose the Best Pictures For Your Tinder Profile
Video 3: How to Use Your Tinder Pics to Get Her to Message You
Video 4: 4 Simple Tinder Bio Tips to Help Guys Get More Matches