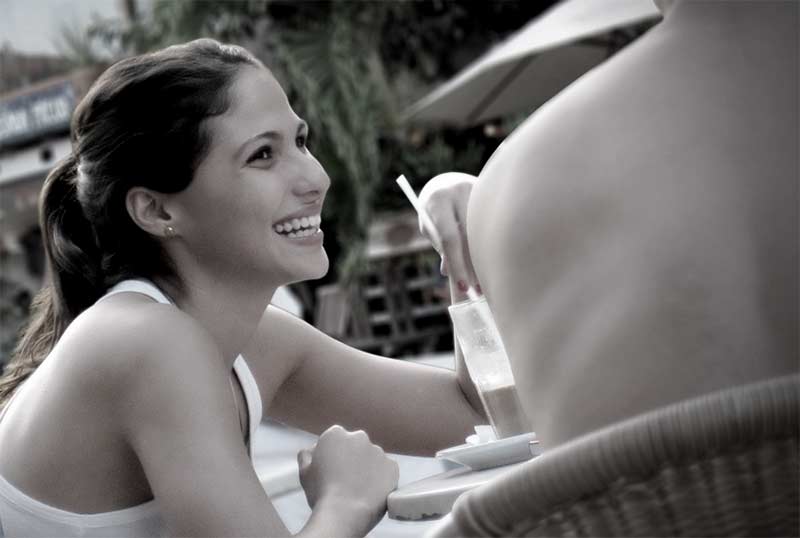 Want to Get the Hot Girl at the Bar? Try This Conversation Starter…
Click here to Discover 3 Shocking Under-The-Radar Touches That Turn Hot Girls On & Get Them to Kiss YOU First…
Bold headline, I know, and even if you're shaking your head or rolling your eyes at it right now, I promise that by that end of this article, you'll agree with me.
I'm not talking about conversations online by the way–I mean in person, on the street (not Tinder).
Because even though a lot of relationships DO start online… it's no secret, Tinder is over-saturated with users, and in fact studies show up to 25% of relationships begin in restaurants and bars today.
(Which is up from 10% in 1940.)
I guess the most compelling thing I could tell you before reading this is that in all my 10 years of researching, testing, and comparing notes with my contemporaries, I have never found a better way to start a conversation than the method I'm about to show you.