How to Turn Her On With a Massage… And Learn a Master Masseur's Secrets to Giving Powerful Os…
Click Here Now to Discover 3 Simple Touch Tricks That Get Hot Girls to Strip Down Naked & Do Anything You Want [Controversial Video]…
While sex is the most intense way to physically connect, it's not the only way.
In fact, there's another way of touching that's intimate, close, women LOVE it…
And it often leads to sex.
That's massage.
It's one of the most basic ways to physically connect, and it's a great skill to have.
Most women love them so much that they will take a massage from a guy, even if they're not thinking about sex… yet.
Not only does a massage let you begin to touch her, which makes her think about sex…
But the way you massage her lets her know how you will be in bed…
So, this is a really important skill to develop.
That's why today I want to talk about exactly how to master the art of massage.
This is another episode of Ask Ruwando.
And I'm going to walk you through how to offer a woman a massage in a way that isn't creepy or weird, how to develop your resonant stroke and give her the most pleasurable massage she's ever had…
And most importantly, how to make her so turned on by your touch that she practically begs you for sex…

Watch the video above to discover how to give a woman a massage that makes her crave sex…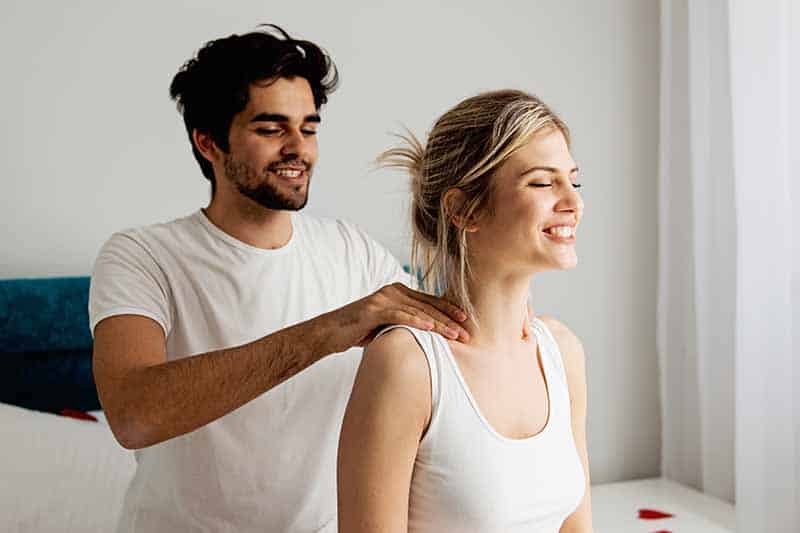 In this video, I reveal the secrets to a great, sexy massage, including:
Exactly how to SMOOTHLY transition

from a massage to sex…
The "wine glass trick

" that teaches you how to find the perfect pressure and location to give her MAX pleasure…
Why your massage mantra should be: "Always stroke for your pleasure."

What this means and how to do it…
Why technique doesn't matter at all

… but THIS does.
Discover the "Magic Touch" massage secret

that unlocks a powerful orgasm in ALL women…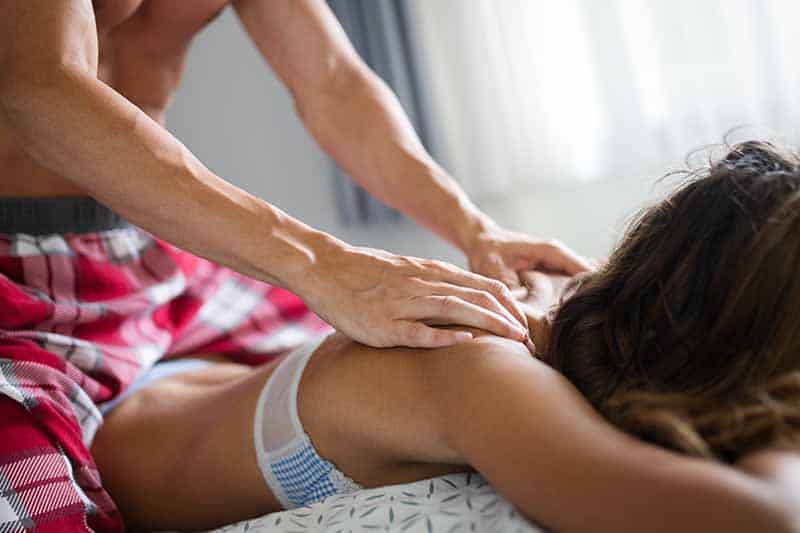 Did You Know Women Are Actually Paying For Happy Ending Massages?
Women are actually PAYING for massages that end in orgasms for them…
It's true — a very select group of high-end male masseurs are paid (quite well) to get rich women off…
With just their "Magic Touch."
Personally, I'm a fan of giving women massages before I please them. The massage acts like foreplay, so they're ridiculously wet, and turned on before you even get sexual.
This makes giving hot women powerful orgasms extremely fast and easy.
But there's an art to it. Do it wrong and you'll INSTANTLY kill any sexual arousal she had going on.
No woman gets horny feeling like a lump of dough being kneaded by a master baker, right?
There's a reason why women don't let just any guy give them a massage and get them off.

It's why these masseurs get paid so well, and easily get so many clients (and sex!)…
One of these masseurs has recently spilled his exclusive techniques.
He'll show you why women come to him…
What he does to get them off…
And the "secret combination" of touches that unlocks a powerful orgasm in her, without even having to touch her vagina…
When you watch the video below you'll soon understand why women develop a bit of an addiction to his services…
Click here right now to learn more about this masseur's powerful secrets to give women powerful, explosive, and addictive orgasms.