We are pretty sure most Australian OnlyFans creators hear the words "I want to explore your down under", or variations of it, several times per day. It is probably quite annoying, but not annoying enough to stop them from showing off their amazing bodies on camera. Considering Australia has only 25 million people living there, there is a surprising number of women producing nudes on OnlyFans.
What follows is our pick of the best Australian OnlyFans creators in 2023. Everybody will find something to enjoy, so we hope you enjoy this list. We certainly loved throwing it together!
Top 10 Australian OnlyFans Creators 2023
We spend lots of time on OnlyFans. We have to. It takes a while to put together these top 10 lists all the time! One nationality we have always stumbled across is 'Australian'. They are everywhere on OnlyFans, and are oh-so-hot. It seems as if when the UK moved their criminals to Australia to become 'Australians', they moved the hottest people in the country (not that the UK isn't full of hot people, of course).
These are our top 10 favorite Australian OnlyFans creators. We guarantee will find more than a couple that catches your attention. In fact, you will probably love all of them.
@TwistedLittle
OnlyFans: https://onlyfans.com/twistedlittle
Twitter: https://twitter.com/twistedlittle_?lang=en
Twitch: https://www.twitch.tv/ladyj669
We don't think there is a better woman to kick off this list than TwistedLittle. We love her whole vibe. She is a BBW cosplayer (although, not exceedingly BBW) who experiments with different hair colors, and we are real suckers for when people have a hair color that is a bit different from the norm. When we put together this page, this Adelaide-based babe had blue hair, and we went absolutely crazy for it.
This babe showcases a lot of videos and images on her OnlyFans. He tits? Amazing! She isn't quite as filthy as many of the others on this list, she isn't afraid to send you a video of her bating with a toy that you bought her, nor is she afraid of filming videos to fit your kinks. Although, you will have to pay a bit of money extra for that!
She posts regularly, with over 1,200 videos and photos already on her OnlyFans page.
@karnagecos
OnlyFans: https://onlyfans.com/karnagecos
Instagram: https://www.instagram.com/karnagecos_/
We were debating whether to include karnagecos on this page. This is because she doesn't produce nudes. Yes, some of you really love your nudes. But, we relented. This is because OnlyFans isn't just about the nudes, it is about seeing some seriously sexy women. Kai (her real name) is damn sexy. You will fall in love.
This is a woman that does great lewd stuff, mostly in cosplay. It is so lewd that it may as well be nude content anyway. She loves getting her tits out. There are a lot of reasons to love Kai. Like a lot of reasons (two of them are sitting right there on her chest!). We love the fact that she really gets experimental with the way she looks too. However, our favorite 'feature' is just how unique she is. We think she is pretty much the only woman on OnlyFans giving anime reviews while wearing lewd cosplay. Who doesn't love creativity?
Sure, not appearing nude is going to be a tough sell for some people. But, check her out. We think she is worth it.
@rubystar_98
OnlyFans: https://onlyfans.com/rubystar_98
Instagram: https://www.instagram.com/k.pisca/
Twitter: https://twitter.com/starruby99
When we and girls first looked at Rubystar_98's OnlyFans profile, we thought she was a newbie to the site. There wasn't really anything that made it seem like she had been doing it for a while. But, she has. In fact, not only has she been in the nude content creation game for a while, but she is one of the best adult entertainers out there.
Her real life last name is Kara Piscitelli, so we are not quite sure how she got to Ruby Star, not that it really matters. A rose by any other name would smell just as sweet.
There is no limit to how kinky she is willing to get when the cameras are on her. In fact, she may just have the filthiest OnlyFans account of all the women we featured on this page. She does nudes, creampies, BJs, girl-boy scenes, girl-girl scenes, and a whole lot more. There are thousands of images and videos to get stuck into. So, why not get stuck in? You know it makes sense!
Meet more of these onlyfans creators
@angelawhite
OnlyFans: https://onlyfans.com/angelawhite
Instagram: https://www.instagram.com/theangelawhite/
Angela White is probably the most successful of all of the Australian OnlyFans creators. She boasts a whopping 10 million followers on her Instagram account, and won three AVN awards for her sex performances. So, yeah. If you subscribe to this Australian on OnlyFans, then you you are subscribing to a lass with a whole lot of experience under her belt. Not that she wears a belt often. She wears nothing.
Angela White has a lot going for her. But, let's be honest, the first thing people see when they stumble across pictures of Angela White are those epic 32GG tits. They look amazing, and she isn't afraid of getting them out on camera all the time.
She has over 4,000 videos and photos already on her OnlyFans account, and more is being added every single day. She shares a mix of daily life videos, candids, and a ton of NSFW sex videos. Watch her take it in every hole.
Onlyfans Australia pages you should know
@galinadub
OnlyFans: https://onlyfans.com/galinadub
Instagram: https://www.instagram.com/galina.dub/
Galina travels the world. Along the way, she snaps all sorts of fun and stunning images of her svelte body and the scenery around her. Most of this stuff ends up on her Instagram account, but the best stuff? Well, that best life is kept nice and hidden away on her OnlyFans account, and there are some stunning photos and fun videos to enjoy there.
Unfortunately, Galina doesn't seem to get nude on her OnlyFans. However, don't let that put you off. As we said before, OnlyFans isn't just about the nudes. She offers things that are not easily found on other social media platforms. As we said before, it is about seeing some stunning women, and Galina certainly fits the bill.
Help fund this sexy woman's travels around the world, and hope you get great shots of amazing models with incredible body to say thanks! She's a rare Australian Onlyfans model you don't want to miss.
The best onlyfans page for you
@katerinaleeroe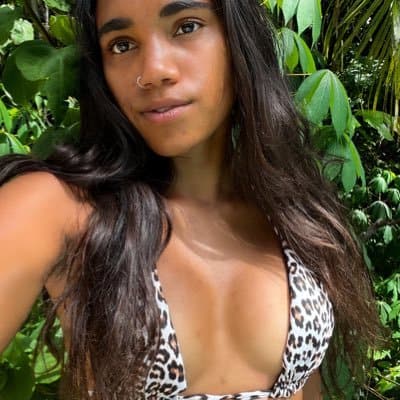 OnlyFans: https://onlyfans.com/katerinaleeroe
Twitter: https://twitter.com/katerinaleeroe
Instagram: https://www.instagram.com/katerinaleeroe/?hl=en
The women that we have shown so far have been Australians with white ancestry. So, let's shake things up a little bit now. Let's go for one of the original Australians. Katerina markets herself as an aboriginal Australian on a nudity journey. Luckily for you, she wants you to come along for that journey with her!
Katerinaleeroe is a free-spirited nude adventurer. So, you guys aren't going to be seeing those epic nudes that you guys will be seeing with some of the other women on this list. They are more tasteful nudes where a beautiful, young woman is at one with nature. Probably helps she is sexy too. Because Katerina is an artist, it really helps with the composition of her work.
She is still fairly new to OnlyFans, so she doesn't have a huge amount of content up right now. However, this is a woman that we really suggest that you keep an eye on. She has everything needed to make it big on the platform. There aren't enough Aboriginals girls out there, after all. Are you in a free account? Maybe, it's time to upgrade!
@trulyblondie
OnlyFans: https://onlyfans.com/trulyblondie
Twitter: https://twitter.com/trulyblondie
Instagram: https://www.instagram.com/trulyblondie/
Trulyblondie updates her OnlyFans account daily. As you can probably guess from her name, she is blonde. She has an absolutely great rack too. Because her main career is modeling, she really knows how to strike a pose when she is working as an OnlyFans content creator. However, she does get nude.
TrulyBlonde has no spread leg shots, nor does she do Boy/Girl videos, but she does pretty much everything else. In many photos/videos, TrulyBlondie can be seen alongside other women. Her solo stuff is great too. Kinky as hell, but tasteful.
While there aren't going to be any sex or bate scenes, you probably won't care all that much. Not when you see how fucking great she does look naked. The body is out of this world. She seems to be getting filthier as time goes on too.
@LauraLux
OnlyFans: https://onlyfans.com/lauralux
Twitter: https://twitter.com/darthlux
Twitter (NSFW): https://twitter.com/milktank69
Instagram: https://www.instagram.com/darthlux/?hl=en
LauraLux is not just one of the best Australian OnlyFans creators, but one of the best OnlyFans creators ever. You will find her featured on many of our top creator lists, and you will see other people do the same. There is just something about this big-titted babe that really blows your mind. In recent years, she has moved over to the US where she is really taking her adult entertainment career to the next level. However, she is still Australian at her core.
Laura originally had a very 'alt' look to her. We suppose she still does, to an extent. She has a ton of ink on her body. However, recently, she has decided to transition into more mainstream stuff, and we really love it. It means that she gets her tits out more, and we reckon those big tits could save the world if they were shown to the right people.
Lots of nudes, and a couple of sex videos here and there. The best part? Her subscription cost is damn cheap too. This means that you can enjoy this 'cat lady' for not a whole lot of cash.
@jemwolfie
OnlyFans: https://onlyfans.com/jemwolfie
What the hell are they putting in the milk in Australia? We swear literally almost every woman in that country has massive tits. Just look at Jemwolfie for proof. Throw in those amazing hips, that gorgeous smile, and that wonderful accent? Well, you got the ultimate dream girl.
Jem Wolfie started her influencer career by sharing her fitness journey. But, it wasn't long before people wanted even more of her. She's one of the most demanding Onlyfans creators for a reason! While she doesn't seem to share any nudes on her OnlyFans account, she comes incredibly close. She does some amazingly tasteful shots, and her tits are always going to be front and center of her shoots.
Her OnlyFans account is starting to become filthier with the content too, especially since she has been forced off of Instagram. We reckon it is only going to get better from here on out.
@reneegracie
OnlyFans: https://onlyfans.com/reneegracie
There is no better woman to wrap this list up with than Renee Gracie. This ex-race car driver (yep, seriously), has now transitioned to a life of online porn, and we love it! We love the fact that she has some great tits too. Yes. They are fake. She even says they are fake. You won't find better on an Australian woman, though. Check her full length videos for more!
ReneeGracie has fast become the most popular Australian woman on OnlyFans, and that ain't a surprise, really. Her subscription is just $5 a month, and you get to enjoy bate videos, lesbian videos, boy/girl stuff, and tons and tons of nudes. This woman is damn filthy, and she gets even filthier when you throw cash at her.
FAQs about Australian onlyfans models
How Much is an Australian OnlyFans Model Subscription?
Each creator is free to choose how much money they charge Some can be free to pay nothing, while others can be higher than $20 per month. Regardless, they are surely worth of your monthly cost!
Which Australian has the best boobs on OnlyFans?
If you want the best boobs on OnlyFans, then check out @reneegracie. There is lots of content from this Australian beauty. Most of it filthy. A great set of boobs too. They are fake, but massive. A certified Australian bombshell!
Which is the Best Australian OnlyFans Creator in 2023?
Our favorite OnlyFans creator is @lauralux. She is one of the most experienced OnlyFans creators, and she produces a ton of amazing content for her fans. Meet this Australian Onlyfans model!
Conclusion
There are lots and lots of Australian creators on OnlyFans. We could easily have come up with 20-30 more names, and we still wouldn't be done. We reckon the ten names we have chosen can't be beaten. If you want the best Australian OnlyFans creators in 2023, then look at the likes of @lauralux. @reneegracie, and @twistedlittle. You won't be disappointed by these onlyfans creators.