How To Talk Dirty & Make Her SCREAM Your Name In Bed–And Why It'll Keep Her Coming Back to You Again & Again…
Click Here to Discover 3 Rough Sex Moves She'll BEG You For Again & Again…
Hey, it's Glenn Pearce and we're back again for Ask Glenn Anything questions.
I'm really happy about all the guys who wrote in. There are so many wonderful questions, so let's get right into it.
Darius is writing in with a pretty interesting question.
Darius says:
What's up, Glenn? Not going to lie, this is probably a tough one for you. I'm black and I've been banging this fine-a** white girl for a few months now."
Well, good for you.
INSIDER SECRETS: This All-Natural 5-Food Formula Gives You Rock-Hard Erections (Click For The Recipe)…
We both live in a decent-sized Southern city, and everything was going great until the other night.

I was f***ing her from behind pretty rough, and when I was close to finishing she blurted out the N-word. I was shocked.

Well, I mean, it didn't make me soft or nothing… but when I was done I made it clear that I was angry and asked her to get the f**k out of here. I don't know what to do.

On one hand, obviously, this b*tch …"
Okay, now we're calling her names.
… got problems, and using a slur like that made me p*ssed. On the other, I don't think I've ever had p***y this good. She said she was sorry a bunch of times.

I'm obviously not cool with it, but after a few weeks of thinking about it, I'd definitely f**k her again provided she promises not to say it anymore.

I've told my boys about it, mostly black, some not, and they're split 50/50 on whether I should keep f***ing her or not.

What should I do?"

[adning id="11088″]
Catch The Full Video Transcript Below…
Darius, get over yourself, dude.
She's f***ing you.
She's clearly not racist, or at least she's not racist toward you.
THE LATEST: 3 Rough Sex Moves She'll BEG You for More Of (Even If She's A "Good Girl")…
I've banged quite a few black chicks, and I've had a couple black girls who were very into this … I don't even know how PC I should be, but she was very into this whole me being the master of her black p***y, and she'd be like:
"Tell me it's good," and, you know, "Hit me." She got really, really into it.
And it wasn't just this one girl that I'm talking about and thinking about right now, but there were a few that got into this black-white racist sort of dynamic.
[adning id="11089″]
Why You Can Say Nasty & Talk Dirty Things to Her As Long as You Understand This ONE Thing…
And in the moment I was like, "Alright, it's some weird sexual fantasy," like she has a fantasy of being a slave to some white master.
Does that make me racist? Does that make her weird? I was like, "No, it's a f***ing fantasy."
So yo, maybe your girl had this fantasy of being like, "Oh, I want to be f**ked by this big black guy," or whatever.
But maybe that was just her fantasy.
Does it make it wrong? I don't know.
Where do we cross the line here? I mean, you know, who are you to judge somebody?
You're sitting there, immediately your thing started off, "I've been banging this fine-a** white girl," so you already made the race distinction yourself.
I mean, you know, we're all equal or whatever you want to talk about… but in the bedroom, I really think you should just have fun with it and go with what she's doing.
TRENDING: This "Magic Foreplay Technique" Gives Hot Girls Multiple Squirting Orgasm (Click Here for Step-By-Step Instructions)…
I mean, yeah, I understand that it could be a sensitive word and maybe you have issues with it. And if that's really the case, then you know, you could explain it to her.
But I think at this point you should just get over it and not take it so personally. You know?
That's my advice. Like you said, 50/50 friends are split on it. I'm saying you overreacted.
And who knows?
Maybe you could have a bunch of fun in the bedroom with this dynamic, but that's just me.
Especially because so many hot girls these days are into that kind of kinky s*it and expect you talk dirty…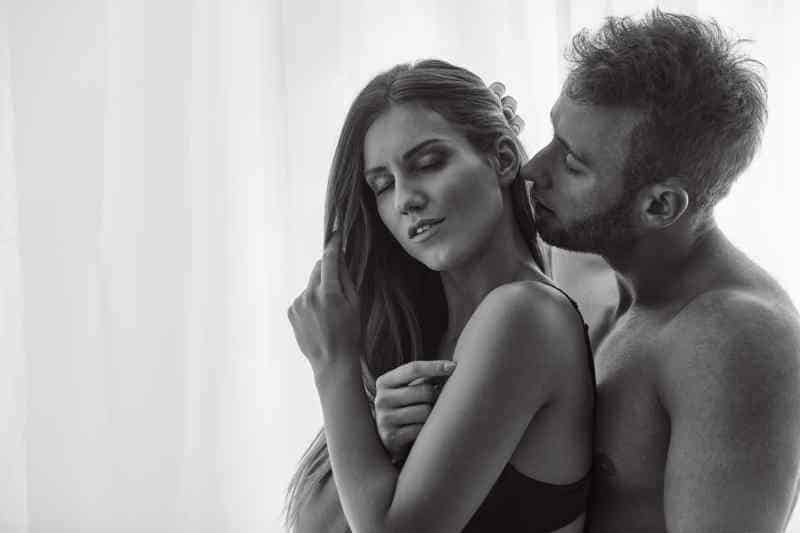 3 More X-Rated Rough Sex Moves That Make Her CRAVE Your Manhood Constantly…
Here's a fact…
Most women DON'T like vanilla sex.
A recent poll of 1,580 women found that nearly 95% enjoy spanking during sex…
… and a full 70% of women said they wished their partner did it more.
That's why so many hot girls (especially college-aged girls) get WILDLY turned on by this kind of X-rated dirty talk.
Most women like it a little rough… they're curious about kinky s*it…
But there's only one problem:
Even when a woman is down to try stuff like spanking… choking… and getting tied up… you can bet your left testicle she won't ask you for it.
Most women will never ask a man to take things up a notch in the bedroom, because they're terrified of seeming slutty.
So if you want to unleash a hot girl's naughtier side, without making it a whole "conversation"…
In my experience, the best way is to "ease" her into it, using a few rough sex moves that practically ALL women love…
(And that can get her to open up about even kinkier s*it she wants to try..)
Including my personal favorite move, the "S&M Spank," which you can see how to do right here:
Click here now to see 3 X-rated rough sex moves she'll BEG you for more of.
[Note: This post was updated by Gotham Club on March 30, 2020.]