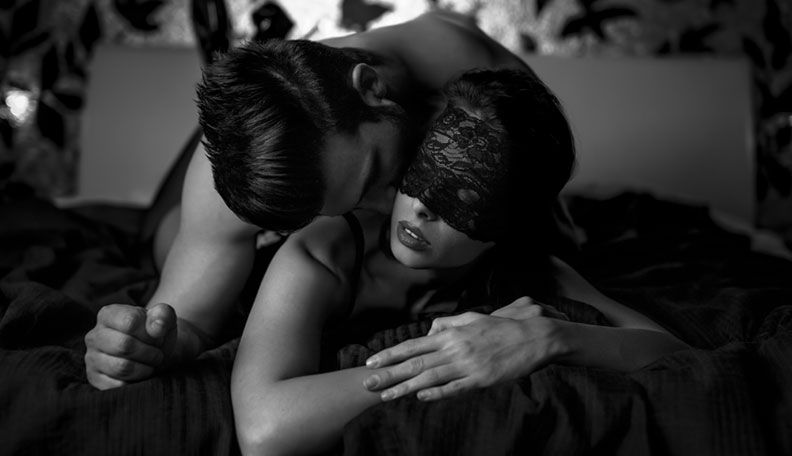 These Are the Secrets That Were "Too Shocking" to Show On Video, and You Get Them Exclusively Today
Hey it's Craig.
Since I started Gotham Club, I've seen tons of sex experts present their tips in my seminars throughout the years.
Ruwando is one of maybe three sex experts who actually knows what he's talking about.
And of all the techniques I've learned from Ruwando, there are 3 specific techniques he showed me that have allowed me to give women way more orgasms in bed.
Usually, after using these 3 specific techniques, women usually beg me to know what it is I did.
Most women have never felt this kind of pleasure before, because most guys have no idea these techniques even exist.
And the best part of all is that these 3 techniques are so powerful, and give women so many orgasms… that the women I use them on think of me all day, every day for the next week straight after I sleep with them.
Many guys I know who use these 3 techniques get regular texts from women saying things like "I'm so wet thinking about last night" or "I can't wait to feel your touch again."
Believe it or not, it's actually very easy to give girls these kinds of intense orgasms.
And you can do it using these 3 specific techniques that Ruwando taught me.
He's been generous enough to give me permission to share them with you right now (even though they are some of the best secrets he has).
Let's start with Secret Technique #1…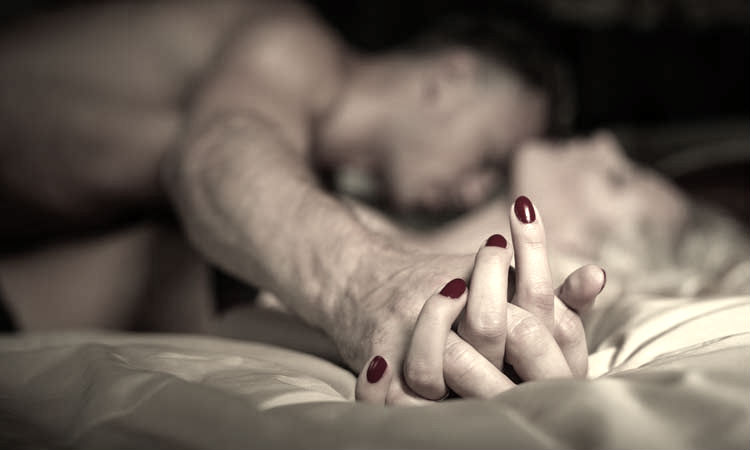 1) Hold Her Down
Women (especially feminine women) love feeling contained during sex since it allows her to feel secure, and she can freely express her sexuality with you.
The easiest way to do this is totake her wrists, and hold them together over her head while you're on top of her. You can do this while making out, or during sex.
You can also hug her tight, and keep her "secured" that way. The important thing is that she feels restrained, and in a way, under your control.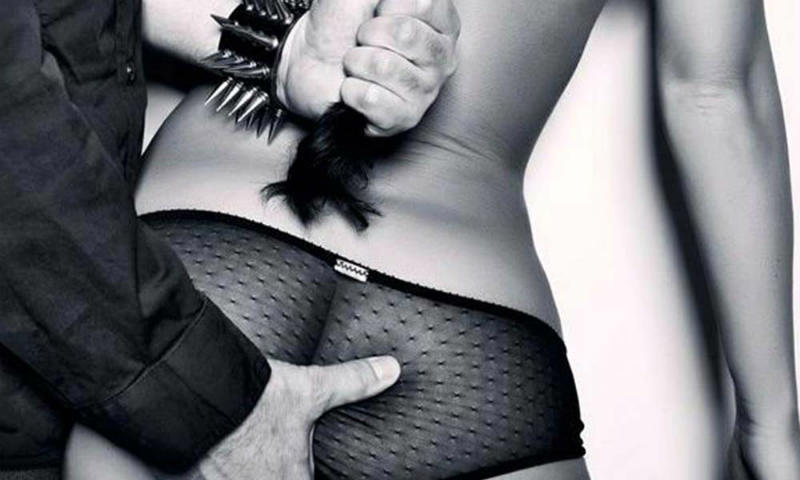 2) The "S&M Spank"
Spanking a girl is the easiest way to get into impact play, since you're not going to hurt her by slapping her on the butt. And honestly, in my experience, it's pretty rare to find a girl who doesn't like it after she's tried it.
Start firmly, and with an open palm. To judge whether she likes it, you can ask, "Is that hard enough for you?" or "Want it harder?"
That allows you to stay in control and keep her feeling good without losing any dominance.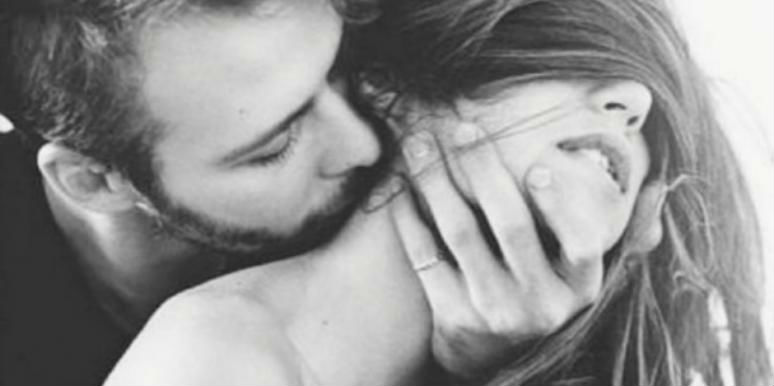 3) The "Goldilocks Choke"
This is the most advanced of these 3 moves by far. And it's probably the toughest to master.
When choking her, you do not want to squeeze her windpipe. And you don't want to grab her carotid arteries on the side of her neck too hard to where she passes out.
You want to choke her just right… with just enough pressure that she feels totally under your control in bed without getting hurt.
So start a little bit lighter than you might think, and focus on lightly pressing against her carotid arteries.
If she wants you to choke her harder, she'll tell you.
Another way to do this is to grab her on the back of the neck. Since that's muscle, you can be a little rougher, and she'll love it since it'll still feel like you're in control.
Those 3 Rough Sex Secrets will get you started on your way to being the dominant, in-charge guy she wants in the bedroom.
But to have really good rough sex, there's a second component too. It's not just about the techniques.
To truly dominate a woman with rough sex in a way that gives her intense, loud, "wake the neighbors" orgasms, you need to focus on the physical side too.
You wanna be harder, last longer. You wanna have the sexual energy of a raging bull, and a sex drive that'll keep you going all night long.
Most women these days want to be with a "real man" who has tons of energy and can go all night. The kind of guy who can leave them totally spent: gasping for breath on top of sweat-soaked sheets, begging for more and more orgasms…
Obviously nothing is more disappointing for a woman than a guy who's not fully hard for her, or who's running out of gas, or falling asleep early… especially if she hasn't been fully satisfied.
So to ensure you can consistently give a woman these kinds of powerful, addictive orgasms, let me share one final secret with you from Ruwando: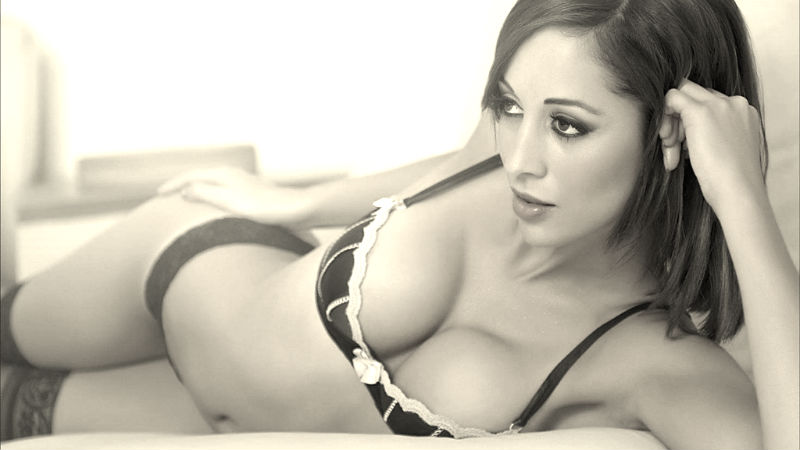 The One Secret Trick Ruwando Has NEVER Told Anyone About (Until Now)…
There are 5 foods Ruwando eats every time before he has sex with a woman.
And you can see them for free in this video for a limited time.
When you eat them, you get a BIG BOOST of energy during sex, as well as harder, longer-lasting erections that'll make rough sex that much better for her…
…and make it more likely that she'll keep coming back to you for sex again and again…
And let me tell you what's happened since I've known this:
I've had one girl text me every Saturday night for 3 months straight at 3 a.m., begging me to come over to "Netflix and f**k."
Another girl, I fell asleep early and woke up to 11 missed texts and 5 missed calls from her asking if she could come over. The next morning, my neighbors said she was banging on my front door at 1:45 am for a solid 5 minutes.
And a third girl the day after we had sex was texting me, saying things like "can't wait to be choked by you again," and "At work, thinking about u- can't believe how wet I am ;-)"…
Yeah, pretty crazy stuff that I never would've experienced if I didn't know Ruwando's final secret.
So use this secret, boost your boners, get crazy energy in bed, and you'll be shocked at how impressed women are with you, especially if you're an older guy:
P.S. This video wasn't always free, so I had to negotiate to put it up for free for a limited time. The deal says we get to a certain number of views, we shut it down. So click the button above and get the boner-boosting secret while you still can…