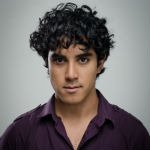 Ruwan Meepagala empowers people by getting them in touch with their instincts. He coaches 1:1 and teaches classes on sexuality, creativity, and archetypal expression.
He was a libido counselor on the Psychology Today directory in New York where he helped individuals and couples overcome intimacy issues.
He was also an instructor and media spokesperson for an organization that taught female sexuality. Now he teaches and speaks all over the world.
He graduated magna cum laude from the University at Buffalo and holds multiple certifications in coaching, mindfulness, and tantra.
Education:
B.A. University of Buffalo (Magna Cum Laude)
Coaching Certification
Mindfulness Certification
Certified Tantra Master
Recent Gotham Club Articles:
Books:
The 7 Steps for Transmuting Desire Into Power: An ancient procedure to unleash your animal magnetism, your creative genius, and attract everything you desire
Other Publications:
Gotham Club (Obviously)
Follow Ruwan on Social Media: