How To Overcome Approach Anxiety & Easily Attract More Women–Which Solution Will You Try First?
Click Here to Get Magic's Famous "Attraction Bible" & Start Getting the Women You Really Want Right Now…
The pressure on men to make a move on women isn't really talked about too much.
You can find plenty of advice about how to choose a nice restaurant… or what clothes you should wear…
But before you ever get to that part… you, as a man, have to approach women and be spontaneously "interesting."
This unspoken "test" for men can cause all sorts of stress–and quite often, this stress manifests itself in what we commonly call "approach anxiety."
Personally, I suffered from approach anxiety for years, and it was pure torture…
That deep heavy fear of being rejected, sitting in your gut before you ever take one step… and I was fed up.
So I spent a lot of time figuring out how to get over it–and today, I want to share the things that worked for me with you.
But before I explain exactly how to overcome & handle approach anxiety, I want to introduce myself…
Hi, I'm Magic Leone. As a dating expert, it's safe to say I know a lot about attracting women.
I get asked questions about sex & women a lot–and so today, I'm answering this one:
"What are some easy ways to overcome approach anxiety?"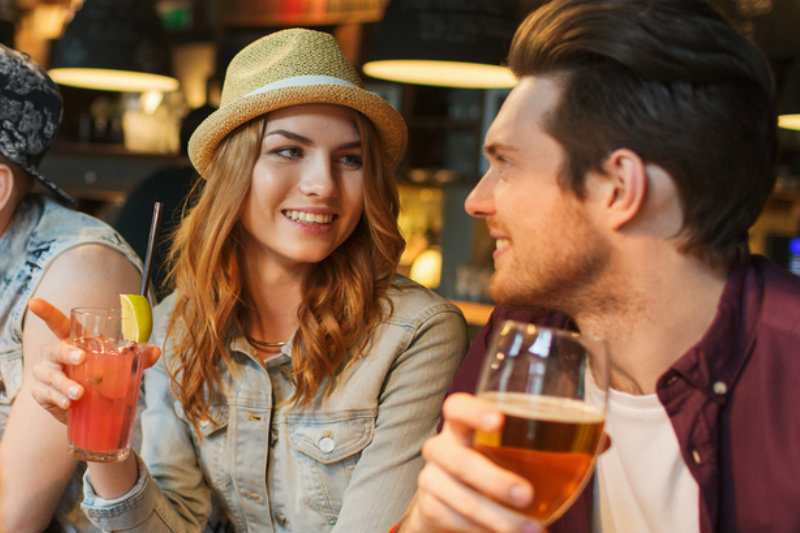 In this video, I show you how to overcome approach anxiety & fear of women, PLUS:
A step-by-step formula you can use to easily approach any woman in a room…
The #1 mistake almost most men make in conversations (leads to instant awkward silences)…
How to get over your fear & feel more confidence in < 5 minutes…
My personal experience with approach anxiety (and how I overcame it)…
The secret to never getting rejected by another woman again…
9) How To Tell If She's Interested BEFORE You Approach Her
A lot of times women try to play "coy" or hide their interest in guys they like.
Not only have women been told to do this from an early age (so they don't come across as "sluts")… but also just like for guys, they're scared of putting themselves out there, since they might get rejected.
So instead… what women often do is try to get kinda cute… and really subtle… and just hope a guy picks up on it.
It's bad for you, since most guys can't tell what the heck she's doing.
And it's bad for her, since most women don't realize this.
All of this means that there are a lot of potential "missed connections" with hot girls out there… but don't worry:
Over the years, I've discovered 3 of these "attraction signals" women give off when they want you… and if you know what to look for, they're much easier to spot than you might think.
Just click on the one you want to know more about below:
1) THIS Kind of "Enticing Eye Contact"...
2) The 3 Places She'll Try to "Accidentally" Touch You…
3) The "Seductive Stance" That Means She's REALLY Into You…
P.S. For some more advanced indicators that she's interested in you… check THIS out…