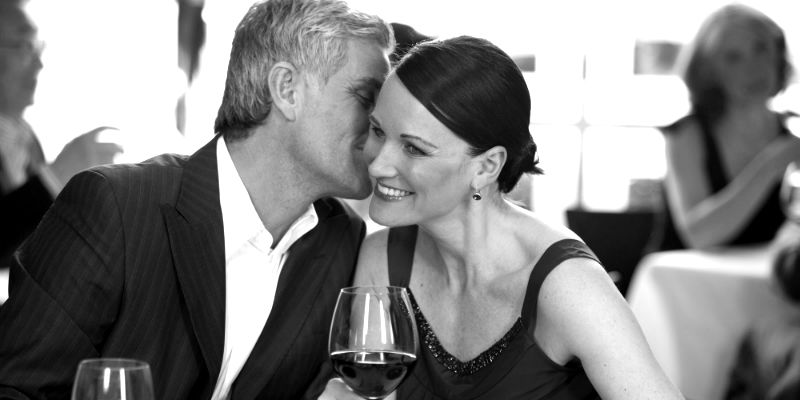 The Best Online Dating Advice for Men Who Are Ready to Get What They Deserve…
Click Here Now to Discover 5 Exotic Foods That Will Get You Rock-Hard & Keep You That Way For HOURS…
As an older guy, you may feel out of place in a bar or club.
After all, no one wants to be the oldest guy in the room, and hitting on 21-year-olds when you're in your 40s or beyond can be embarrassing.
There is another solution, though…
Online dating!
Why Date Online?
As an older guy, online dating is one of the easiest ways to meet women…
And it can lead to you taking home tons of hot, younger women you never would have come in contact with otherwise.
INSIDER SECRETS: This All-Natural 5-Food Formula Allows Nearly Any Guy to F**k Like A Pornstar (Click For The Recipe)…
That's why I'm going to walk you through the entire process of dating online as an older guy so you can effectively master it.
For the sake of this article, we'll define "older guy" as someone in their mid-40s or older.
You might be too old for the bar or club scene…
But you're not too old to get the women you deserve!
Let's get started by examining some of the pros and cons of online dating.
The Pros and Cons of Online Dating as an Older Guy
As an older man, you have some very specific advantages…but you also have some setbacks. Let's break them down one by one:
Pro: You don't get instantly typecast.
One of the problems with approaching women as an older man in person is that you are instantly typecast as an "older man."
Now, while many women like (and actually prefer) older men, there are also women who find it creepy or unattractive to be hit on by someone 20 years older than they are.
With online dating, you can use the search settings to find women who are specifically interested in men your age.
Instead of hoping a woman you meet in person will be attracted to older men, you can make it so you match only with women who like older guys online.
This means you'll never be rejected solely because of your age.
Con: You will be judged by age on your profile.
So here's a dirty little secret about online dating; EVERYONE lies about their age.
While I would never encourage you to lie online…
I will let you know that age is one of the main tactics women use to screen out men online.
The easiest way around this is to round your age down to the nearest cutoff point of selection.
TRENDING: These 3 Tinder Secrets Get Hot Girls to Come Over & Hookup…
For example, if you're 43 but you notice most of the women you are attracted to are looking for men between 27-40, you could round your online age down to 40.
Just be sure to remember what age you said you were in your profile when you go to meet her in person.
Pro: You have a chance to demonstrate your value and life experience.
One of the great benefits of online dating is that, unlike approaching a woman in person when she has no idea who you are, your profile online gives her a glimpse into your life and personality.
This is a great chance for you to demonstrate all of the value and life experience you've gained through your pictures and profile!
I'll show you how to do it in just a second, but first…
Con: You may not understand online game.
If you're in your mid-40s or 50s, it's not expected that you understand everything about the internet.
But you do need to know about the basics, such as texting lingo, emojis, and common online abbreviations.
For example, did you know TS stands for transsexual?
Knowing stuff like this will help you avoid miscommunications and awkward situations.
For more about how to interact with women online, just check out Glenn's ultimate Tinder guide.
Pro: You're not the old guy in the club.
One of the biggest pros of online dating is that there is no face-to-face embarrassment or rejection associated with it.
The worst thing that happens online is that a woman doesn't respond to your initial message — that's it!
RESEARCH REVEALS: This "Potion" Gets Girls to Chase You (Click For The Recipe)…
You'll never have to worry about girls mentioning your age or acting like you're some kind of creep for being in a bar or club with younger women.
Con: It will be more difficult to get younger women.
The last con of online dating is that unless you lie about your age in a big way, it will be difficult to date women who are much younger than you are.
If that's all you want, then I recommend you stop reading this article and get to work on becoming really rich…
As that's probably the only way you're going to be able to consistently get women that young.
You could also check out Glenn's piece about where younger women go to meet older men…but that's only in person.
Now that I've laid out the pros and cons for you, let's jump right into the nuts and bolts of dating online as an older guy.

How to Pick an Online Dating Site That Works for You
As an older guy, you need to pick the right site (or sites) to use.
While you might be inclined to use Tinder or Bumble because of their popularity, I'm going to strongly recommend you don't.
These dating apps are primarily populated by younger women — and younger men — so you'll look completely out of place.
Instead, your best bets will be sites like Match.com, Plentyoffish, and OkCupid…
Or if you have a little money to spend, sites like MissTravel or SeekingArrangement.
These paid sites are designed for more serious daters, and they're filled with the kinds of women who are going to be interested in older, more established men.
You could also try using niche sites, which separate people by specific hobbies and interests (think FarmersOnly or 420 Dating) — these are often very useful for older guys dating online.
Once you pick an appropriate site, it's time to set up your profile.

Setting Up Your Profile for Maximum Exposure
The most important part of your profile is always going to be your pictures.
You need to have great pictures, but you also don't want to fall into the trap of putting up pictures from when you were too young.
So many older guys make this mistake, and it's something women pick up on immediately.
Your pictures should never be more than two years old, and they need to reflect what you currently look like.
NEW: 27 Signs She's DTF And Wants You to Approach Her…
Otherwise, you'll end up with a lot of dates that don't go anywhere (let alone back to your place).
I personally recommend getting professional pictures taken — I used a service called Look Better Online to take my pictures.
You can also find a local photographer through Craigslist or ModelMayhem.
"What kind of pictures should I have?"
In my experience, the best kinds of pictures are:
A professional picture in a suit…

A picture with your dog or cat…

A picture of you doing high-value activities (vacations, driving in nice cars, attending fancy events)…

A picture of you with your mom…
Race has some pretty good tips about choosing the right pictures as well.
You'll also want to figure out which of your pictures is best before deciding what to use in your profile.
Here's an experiment to find out which pictures you should use online:
Gather 10-12 pictures you think might work, and put them up on a ranking site such as Hot Or Not — this allows other users to rank your pictures.
When you do this, it's important that you don't take your ranking personally. I range from a 4 to a 10 depending on the pictures I put up.
The goal is to find 4-5 pictures that are at least a 7.5 to put on your profile.
The next most important thing is what you write in your profile.
First, you should focus on your profile "headline," or the first sentence women will see when they visit your profile. This is a great way for you to express some personality.
An easy formula for writing a great "headline" is to write a simple description of who you are and what you're looking for.
Here are some examples that have done well for my older clients:
"Classy world traveler looking for a travel partner and best friend"…

"Looking for love in all the wrong places"…

"Insert witty line here :)"…
In the actual body of your profile, you want to include four things:
1) A "Sexy Stereotype."
According to Christian Rudder, cofounder of OkCupid, the average woman will only read about half of your profile.
That means she's scanning to get an idea of what kind of guy you are.
You want to make it easy for her by portraying a "sexy stereotype."
Glenn's written a bit about "sexy stereotypes" before, but basically these are stereotypical roles that, through advertising and social norms, women have been told are attractive and desirable in a partner.
Some examples include "world traveler" and "successful entrepreneur."
Whatever is appropriate for your life, it needs to be clear within 30 seconds of reading what kind of guy you are.
2) Demonstrations of Value.
Demonstrations of value are things that are cool about you that you weave into your profile.
These could be mentions of dating models in the past…
Demonstrations of wealth (listing all of the places you've traveled)…
Status (listing the people you regularly bump elbows with)…
Or even a great sense of humor…
But you must actively convey value in your profile.
3) Qualifiers.
One of the biggest mistakes guys make in their profiles is leaving out their list of qualifiers describing what they are (and are not) looking for in a woman.
Not only does not including this list this make you look desperate…
It also makes you seem like you don't have standards.
And if you're looking to date long-term (which most guys are), putting your qualifiers for dating in your profile will help you filter out women that aren't what you're looking for.
So, for example, if you absolutely will not date women with poor hygiene, you could write,
"Good hygiene is a MUST."
Just make your deal-breakers are clear, and you'll avoid wasting your time.
4) A Call to Action.
The last thing you should have in your profile is a call to action — usually something that involves asking the woman to send you a message.
Something like, "I love women who are confident and make the first move, so email me and let's chat!" would be perfect.
BRAND-NEW: This "Raging Bull Secret" That Helps You Last Longer In Bed Is Almost Sold Out (Click Here to Get It!)
This allows women to message you without worrying about rejection, because you've already told them you like women who email first.
Now that you know what to put in your profile, let's move on to the actual messaging.
The Trick to Messaging Any Woman Online…
There are two major ideas to understand about sending women the first message online.
First, you should always send out generic copy and paste messages.
According to Rudder, these cookie-cutter messages are just as likely to be answered as personalized messages!
They're also faster and easier, allowing you to contact more women.
At some level, you have to accept that online dating is a numbers game.
One mistake a lot of guys make is trying to always send a clever first message.
Here's the truth: Your first message doesn't need to be clever — it just needs to direct women to your profile.
Your profile and pictures are going to do all the work of attracting the woman, which is why I spent so much time emphasizing them.
Here are some messages I've sent women with success:
"You have a great smile"…

"You seem interesting"…

"There she is"…
I'd follow this up with a call to action, like
"Check out my profile and message me back if you think we'd get along."
If you send out 20-30 of these messages, you should see a 20-25% response rate (higher if you have KILLER pictures)…
Which would mean responses from 4-6 women. That's more than enough to get a few dates lined up.
Speaking of lining up dates…
How to Take Things Offline (And More…)
Besides having bad pictures, by far the biggest mistake guys make online is chatting too long.
Having long conversations with women online is problematic because it's very difficult to keep the emotional momentum going through text or email.
So instead of going back and forth forever, you want to aim to get offline within 5-10 messages total.
An easy way to do this is to write something like:
"I find it really hard to get to know someone on here, but I can always tell if I'm gonna get along with someone on the phone. Let's talk, and if we get along we can meet up."
At this point, if the woman is at all interested she will give you her phone number and you can text or call her to set up a date.
Remember, women on online dating sites are actively looking to date!
So don't think you need to overplay your hand or do a whole bunch of attraction tactics and techniques in order to get her interested.
If she's responding, she's most likely interested.

Don't Just Trust Me–Dig Into the Data Too…
I've now shown you exactly what to do to start landing more dates online as an older man — from choosing a site to taking things offline, these are mathematically-proven and data-driven tactics that give you the highest chances of success.
When it comes to sex and dating, there's a lot that can be learned from this so-called "big data"…
We dug into hundreds of studies, dating sites, and social media resources to figure out what really makes women tick when it comes to dating and attraction.
For example, did you know that just by sending the wrong message to a woman, you can lower your response rate by 700%?
Understanding this "best path" of dating will help you increase your chances of success and get the girl every single time…
So don't waste anymore time guessing in the dark — just click here now to learn the "big data" secrets of attracting more women today.
[Note: This post was updated by Gotham Club on August 11, 2020.]