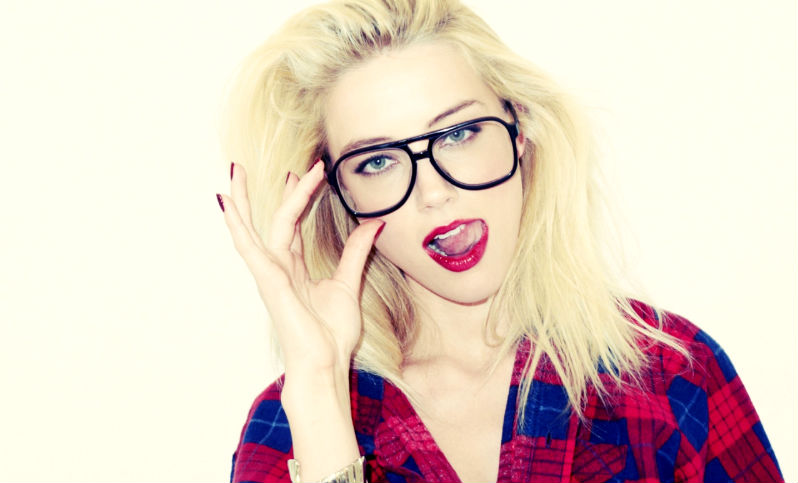 How To Meet Hipster Girls in Your Neck of The Woods (And Hookup With Them Fast)…
Click here to Discover 3 Shocking Under-The-Radar Touches That Turn Hot Girls On & Get Them to Kiss YOU First…
Do you want to meet hipster girls, but aren't sure where to look? We get it…
Those tattoos…
That clever smirk…
Cutoff shorts revealing just enough of her long legs…
Hipster chicks can be so damn hot. But they're also intimidating…
And they only seem interested in other hipsters.
TRENDING: If A Hot Girl Does This With Her Body It Means She Wants You Bad (Most Older Guys Totally Miss This!)
But here's the thing: If you can catch her in her natural habitat, it's way easier to get her naked and into your bed–all you have to do is know where to go.
Well, almost.
If you really want to score a hipster girl, there are a few things you'll need to learn first. Finding them is one thing, but impressing them is another story.
Before you can catch the eye of a hipster girl, you have to first understand a little bit more about them.
What Exactly Is A "Hipster Girl"?
The hipster girl image is everywhere now, making it hard to find an authentic hipster girl–you know, the real deal.
A cute hipster girl can often be spotted based on fashion alone. Think Urban Outfitters and American Apparel, with a little bit of thrift store charm thrown into the mix.
But don't be fooled by everyone wearing high-waisted jeans and black, thick-rimmed glasses.
Urban Dictionary defines hipsters as:
A subculture of men and women typically in their 20's and 30's that value independent thinking, counter-culture, progressive politics, an appreciation of art and indie-rock, creativity, intelligence, and witty banter."
In other words, a hipster girl is a cool girl–one who's really into art, music, fashion, and pop-culture. But unlike most girls that you may be used to, the cute hipster girl you're searching for is probably into trends and music you've never heard of.
This typically intimidates guys who don't have many hipster friends, because it can feel like every cute hipster girl is speaking a different language.
CONTROVERSIAL VIDEO: Can You Spot the Hidden Signs a Woman Is Interested In You? (Most Men Totally Miss These!)
Let me let you in on a big secret, though:
Hipster girls want the same things normal girls want. There's nothing different about them.
And once you learn a little more about their world, you'll be able to unlock some easy ways to meet hipster girls.
Hipster Girls Vs. Normal Girls: 3 Ways to Tell The Difference
Since hipster fashion is so popular, telling the difference between fake hipster girls and real hipster girls can be a little bit of a challenge.
So, how can you tell if a girl is a hipster? Well, one easy test is to ask her–though it's a little risky.
If she responds positively, she's probably not a hipster and just wants to be.
And if she says "no" or seems offended, she may very well be a hipster.
If you don't want to run the risk of offending her, though, here are a few quick ways to easily tell if she's a hipster:
1) Ask For The Name of Her Favorite Band
Asking her about the music she likes is one of the quickest ways to spot a true hipster girl from a fraud.
Have you heard of one of the bands she mentions? If so, move on–this girl is not a hipster.
If she struggles between a few obscure bands or really finds the question impossible to answer, on the other hand, she's almost definitely a hipster.
2) Pay Attention to Her Style
Is her hair intricately braided, but disheveled at the same time?
Do the colors in her hair not make a whole lot of sense?
Does it kinda look like she just rolled out of bed?
She's probably a hipster.
While hipsters love expressing their own creative style, they're also pretty laid-back in their approach. If it looks like it took her hours to put her style together or she looks way too put together, she's probably not a hipster and just loves the fashion.
BRAND-NEW: 3 Secret "Touch Tricks" That Get Hot Hipster Girls Soaking Wet, Naked & On Top of You In Bed!
3) Check Out Her Friends
Hipsters tend to travel with only other hipsters, whereas girls only into the clothes hang out with whomever.
If her friends are dressed just as creatively as she is, then she's probably a hipster.
However, if they're all wearing the same brand of jeans and normal shirts, she's probably not the girl you're looking for.
Don't worry–the more you're around hipster girls, the easier it'll be to spot one in the wild.
Now that you can spot a hipster girl, it's time to learn a little more about how to connect with them.
That way, when you meet hipster girls, you'll know exactly what to talk about. 🙂
Hipster Girls 101: How to Relate to a Hipster Girl
If you're not into underground, alternative, or indie music or any form of art, you might be worried about relating to the hipster girls you're looking to impress.
Don't be.
There are a few tips that can help you learn a little more about how to relate to a cute hipster girl, so you won't panic when you finally get your chance.
One way to impress a hipster girl is to develop a hipster hobby.
It could be taking a cooking class…
Brushing up on some photography skills…or learning more about popular hipster bands and artists.
Or simply learning more about popular hipster bands and artists.
MORE: 27 Signs She's DTF And Wants to Sleep With You…
This can be as simple as hanging around record stores and talking to the staff about up-and-coming artists, or checking out local art shows and learning some local artists' names.
Other easy hobbies that attract hipster girls include trying craft beers, checking out locally roasted coffee houses, shopping at small farmer's markets, and shopping at flea markets or thrift stores.
Checking out the local music scene in your district is another great way to figure out what bands hipster girls like and which ones to avoid.
It's also a good opportunity to watch hipster girls in action to learn more about what they're interested in.
If you're more into food, check out tiny dive bars and eateries, from obscure restaurants to vegan joints.
Hipster girls love trying different foods, and many of them are into local, organic and vegetarian restaurants. Trying them out for yourself is a great way to learn more about the things hipster girls love.
3 Original Ways to Impress a Hipster Girl
Winning over a hipster girl isn't as hard as it may seem. After all, they have the same wants and needs as other girls.
According to The Awl (a popular blog that many hipster girls read), hipster girls are just looking for someone who is:
Cute, smart, funny, won't be too much of a jerk and is at least familiar with the discography of Matt and Kim."
In short, hipster girls are just like every other girl–just with more selective tastes in music and art.
To help you out, I've compiled a few easy tips for how to win over any hipster girl.
(By the way, if you are unsure if she is into you at first, check out the top 7 hidden signs that women give off when they are secretly into you.)
1) Approach Her First
You're going to have better luck getting a "yes" out of a cute hipster girl if you talk to her first.
It's not that hipster girls are shy, but they're generally aware that they're different from other girls.
That's why you'll see a lot of hipster couples, as opposed to hipster girls with regular guys.
But it doesn't have to be that way.
SHY OR INTROVERTED? Click Here to See Why Talking Less & Doing More of THIS Gets Hot Foreign Girls In Bed With You…
All you have to do is show her you're interested in her. Don't wait for her to make the first move, because even if she is interested, you'll just be holding your breath.
2) Hang Out on Her Time
Hipster girls generally have pretty busy schedules, because they have pretty passionate and diverse interests.
The Awl reveals that most hipster girls stay within a few select neighborhoods where all of the activities they're into take place.
She might go to new shows on Thursdays, hang at the coffee shop on Mondays, have kickball practice on Wednesdays, and volunteer at the cat cafe on Fridays.
The bottom line is this:
She's busy, so make it easier for her by coming to her neighborhood, rather than meeting downtown.
As a bonus, you might even find a cool new activity that you're into that could help you meet hipster girls!
3) Don't Try "Too Hard"
Part of the hipster lifestyle involves not trying so hard to be someone you're not. It's about being yourself and being authentic.
Remember that I said hipster girls tend to date hipster guys? And that hipster girls hang out in the same, general neighborhoods?
Well, this is all a really good thing for any guy who isn't a hipster.
Why?
Hipster girls love new and exciting adventures, and meeting a guy outside of her normal circle could be just what she's searching for.
Instead of trying to completely blend in and dress the part, just be yourself.
Wear what you like and don't lie about your tastes–in fact, this could eventually double as a great conversation starter.
When she starts talking about a local musician she's really into, for example, you could tell her:
"I've never heard of him before, but he sounds awesome. When is he playing his next show?"
Hipster girls will love introducing you to their world of interests, rather than hearing another boring opinion from some hipster guy who's just like everyone else she dates.
5 Little-Known Places to Meet Hipster Girls In NYC
Now that you know how to capture the attention of any worthy hipster girl, it's time to figure out the hottest places to meet hipster girls.
You won't find these girls in popular places in the middle of the city, but rather in lesser-known spots on the Lower East Side, Brooklyn, and Williamsburg.
From upscale and eclectic to laid-back and casual, here are the 5 best places to meet hipster girls in NYC:
1) The Bars in Bushwick (AKA the Hipster Mecca of Brooklyn)
Bushwick is a great area of New York City to go out and have a few drinks — and it's crawling with sexy, open-minded ladies.
The best part about Bushwick is the diversity. Whether you're looking for upscale, highbrow cocktails (and ladies)…
Or you just want to chill at a laid-back bar with a beer…
Bushwick has the spot for you. Here are just a few examples of where to go:
INSIDER SECRETS: 3 Shocking Under-The-Radar Touches That Get Hot Hippie Girls to BEG You For Sex…
a) The Three Diamond Door
This neighborhood bar is unpretentious and cool as hell.
One female Yelp reviewer called it "the perfect spot for a first date," so it's a great place to hop on Tinder (or Pokemon Go) and see who's around.
But even if you're dateless, this place is never short of beautiful hipster chicks — and on the weekends, it's filled with single hipster girls who just want a casual hookup.
b) Alphaville
Alphaville is a little divier than The Three Diamond Door, but the prices are right — and it's one of the main hipster chick hangouts in Bushwick.
On top of that, there's a venue inside the bar, so you could strike up a conversation about the show…
Or just ask about her taste in music…
And if all else fails, the bar snacks are solid — and every hipster girl has to have her snacks.
If you do go here, don't make it on a weekend. It gets overly crowded, so Mondays and Thursdays are your best bets for finding single hipster girls who could use some company.
c) Gotham City Lounge
Gotham City Lounge is a pillar in the Bushwick bar scene — and because it's been around for a while, you'll only find laid-back, down-to-earth hipster chicks here.
This is also a great place to channel your nerdy side a little more. The bar is comic book-themed, and on top of that it has games — what hipster girl can say no to a nerdy game?
So if you want an easy, no-stress night, check this place out (especially if you're into nerdy girls like me).
And for more bars in Bushwick, just check out Yelp. There are a ton of options I didn't mention, like The Boobie Trap — it's got board games and a great happy hour.
2) Mercury Lounge
The Mercury Lounge is a no-frills venue in the Lower East Side. It's been around since the '90s and has survived the transformation of the Manhattan neighborhood…
Which means you'll find both the seasoned hipsters and the younger hipster crowd there.
The vibe is sort of like "your friend's basement," but that makes everything more casual — and everyone more friendly.
So don't be surprised if a hipster chick walks up to YOU here. The music might be loud, but you can invite her to a bar nearby (like The Library Bar, for example) for a drink afterward.
For a small, intimate spot to vibe with girls while listening to local and up-and-coming bands, this is a can't-miss.
3) Concert Listings on Brooklyn Vegan
Brooklyn Vegan has arguably the most comprehensive concert listings in NYC…
So you can bet your a– hipster chicks check it on a daily basis.
The website offers a "What's Going on Today in NYC?" section, so you don't have to plan in advance — you can hop on the website on a Friday afternoon and find a concert for that night that'll be brimming with hipster chicks.
But you should be careful with where you choose to go. The larger venues, like Madison Square Garden, will have fewer hipster chicks than venues like Rough Trade or Music Hall of Williamsburg.
And if music isn't your thing, Brooklyn Vegan also lists comedy shows, so you can find a quirky girl with a good sense of humor if that's more your thing.
No matter what day of the week it is, Brooklyn Vegan's got your back — but there are still two more spots to go…
4) The Brooklyn Flea
Flea markets are generally good places to pick up hipster chicks, but the Brooklyn Flea is definitely the best.
There are locations all over Brooklyn, so you don't have to go too out of your way to check one out (you can find locations accessible from the L, G, and F trains, just to name a few).
On top of that, there are different kinds of flea markets, so you can get even more specific with the type of hipster girl you want.
For example, in Fort Greene you'll find the flea's flagship location, which features over 150 vendors — so you've got a huge variety of hipster women there.
But in Williamsburg, you've got Smorgasburg, which is more food-focused — so there you'll mostly find the hipster chick foodies.
Even better, flea markets are a very low-pressure situation.
TRENDING: If A Hot Hipster Girl Does This With Her Body It Means She Wants You Bad (Most Older Guys Totally Miss This!)
You can just browse the vendors, taking your time and interacting with whoever you want.
You can even "warm up" a little bit on the vendors themselves — try asking about the origin of a shirt or where a specific trinket came from.
And if you see a hipster hottie checking something out, walk up to her and act interested in whatever it is she's looking at — you'll get her attention and have something to talk to her about!
Hipster girls come to flea markets wanting to talk to people and learn more, so every girl there is already feeling open. And once you show up, there's a good chance she'll be open to you.
5) The Williamsburg Waterfront
This is a prime location for hipster hotties while the sun is out and the weather is nice.
Just take the L train to Bedford Ave for some great views and a place to chill right on the water.
Plus, what's a more romantic setting to spark up some conversation with a bikini-wearing hipster goddess?
On top of that, it's f—ing Williamsburg — you're bound to find hipsters wherever you go. And a lot of the hipster girls who hang here are financially well-off, so you won't have to worry about her getting with you for your wallet.
If you want to get the most out of your visit, make sure you go on a weekend. On Saturdays and Sundays, hipster girls from all over NYC come out to play on the Williamsburg waterfront.
And if you're more interested in the bar scene or want to do something afterward, check out Lucky Dog or Union Pool nearby.
Pro tip: If you have a dog, bring it with you — hipster girls love dudes with dogs.
And once you know where to go, there's only one thing left to cover…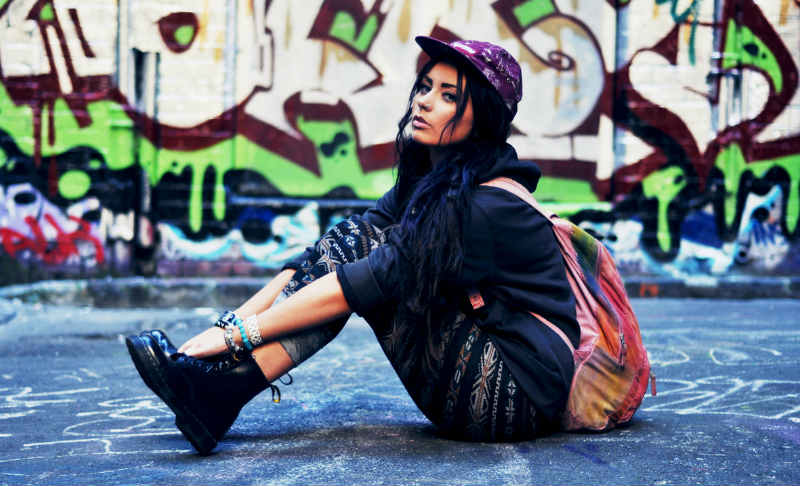 Once You're Talking To Her… How To Turn Things Sexual (Scientifically-Proven)
Now… some guys just don't want to play the long game, they want to get her turned on, and in bed as quickly as possible.
I totally get it…
And in my personal experience, I've found that the fastest way to get a hot hipster girl you're talking to dripping wet, and aching for you to be inside her… is by using your touch.
Because there are some very innocent -seeming touches that really ramp things up sexually.
There are three kinds of touches in particular that get me great results… and make going for the kiss or inviting her back to your place a breeze:
Click here to discover what these touches are.
[Note: This post was updated by Gotham Club on February 5, 2020.]