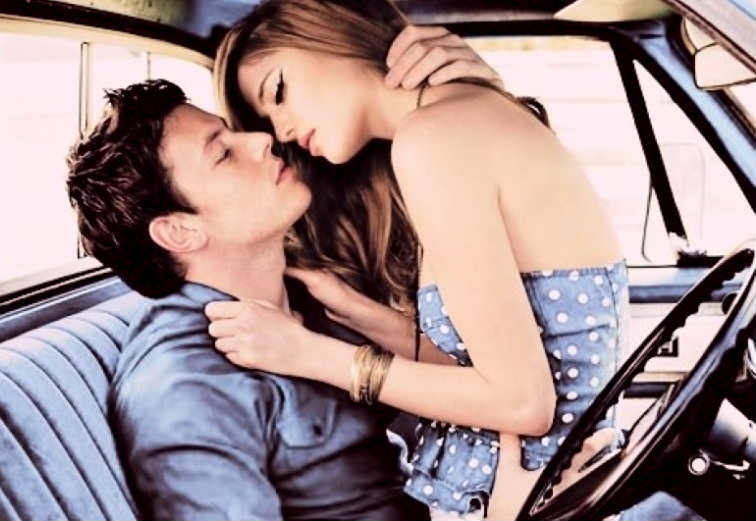 How To Meet Girls Online & Get Them In Bed in as Little as 30 Minutes–Here's How a Regular Guy Did It (& You Can Too)…
Click Here to Discover the Subtle 3-Touch Sequence That Gets Her Soaking Wet, Naked & On Top of You In Bed…
Meeting women online, then meeting them in real life, and then taking things to the next level is like a strategy game.
You have to be goal-oriented…
Think a few steps ahead at all times…
And above all, always be willing to cut your losses and move on.
It can be exhausting and exhilarating at the same time. And that's what makes it fun!
No matter what platform you're using–a dating site, a swiping app, or social media–the first thing you need is a goal.
When I say, goal, I don't mean what kind of woman you want to meet. I mean, once you've met her, what are you hoping to accomplish?
Are you looking for a date? A girlfriend? A hook-up?
CONTROVERSIAL VIDEO: Can You Spot the Hidden Signs a Woman Is Interested In You? (Most Men Totally Miss These!)
Knowing where you want to end up before you begin the journey will help make the search considerably more successful.
So take a second, and think it over.
Have a goal in mind?
Today, I'm going to show you how to achieve your goal using a few simple steps. For me, that goal was to get a woman out on a date, and get physical with her, fast.
Here's how I did it:

1) Use Your Profile to Appeal to as Many Women As Possible
First, a little advice about setting up your online dating profile:
As far as your pictures go, use current pics only.
Keep your shirt on, show your eyes, and throw up some pictures of yourself doing some activities you like–ideally, activities that are relatable to a large segment of the female population. Think beaches, water, skiing, fires, boats, bikes, climbing, dining out, and other things like that.
At least hint at your body type, and avoid blurry pictures whenever possible (this implies that you have something to hide).
INSIDER SECRETS: This Subtle 3-Touch Sequence Gets Her to Rip Your Clothes & Ride You Like a Drunk Girl on a Mechanical Bull…
Save super specific tastes for later. Hint at your hobbies ("game night" every Sunday), but don't reveal too much (Dungeons & Dragons with guy friends, for example).
The same goes for your profile description. You should definitely have one, but don't be so specific that you limit large segments of your target audience. Talk about likes and be very general about what you want.
In my experience, saying you're looking for "a connection" plays pretty well… both in your profile and once you start chatting.
Remember that the vast majority of these women don't know you yet, so you need to be a canvas on which they can paint their own hopes and dreams.
Which brings me to step two…
2) Take Action
Once your profile is in order, you need to start liking, swiping, up-voting, and the like.
Apps and sites are visual because we are visual creatures, so be sure you're working with pics that you actually like.
If we're being a titch cut-throat, you can always compromise a little bit–a little older or less attractive than you'd normally date–to increase your chances of success. But ultimately, that's up to you.
Most likely, you'll meet at least one woman who will cause you to look at her pics two or three times to verify that she's the same person.
This is why I emphasize honesty in images:
No matter what happens once you meet, your online profile remains clean and honest. And that leads to online dating longevity.

3) Pay Attention to Deal-Breakers
The things you need to pay attention to as you're browsing online dating profiles are the deal-breakers:
Religion…
Politics…
Relationship status…
Economic status…
Pets…
And, of course, kids.
We all have our levels of tolerance, but some things are just not going to work–even for one night.
WARNING: These Shocking "Touch Tricks" Turn Hot Girls On & Make Them Want to Bang Your Brains Out (Don't Use These Unless You Want Sex Right Away!)…
For example, the ones that cause me to swipe left, even if they're gorgeous, are right-wingers, those who are super-religious (it's just me, nothing against religion), and the stay-at-home moms who are single (either they have no independent means of support or they're tied down with kids all the time: lose-lose).
You'll have your own deal-breakers. Listen to your intuition.
No matter what goal you established, this kind of dating is not worth any kind of misery.
As one site points out pretty clearly, there are "plenty of fish" in the sea. 🙂
4) Send the "Right" Message
Once you match with a woman (unless you're on an app like Bumble, which requires women to send the first message) you need to be prepared to make the first move.
And take it from me–it has to be more than just "Hi."
Read her profile, look at her profile, and craft an introduction around it. Is she holding a fish, standing on a boat, sitting with her kids? Ask a question, and try to display a subtle sense of humor.
Making her smile is always a good bet. That should be your first task when reaching out. Be enthusiastic and try to make her smile.
Then, you need to ask a lot of questions.
However, these shouldn't be intrusive questions. Rather, ask her the kinds of questions that she'd be interested in telling you about over the text function of a dating site or app.
When did she go to Machu Picchu, for example? How old are her kids? How much does she love sushi (etc.)?
Keep the conversation going–but don't let it go on too long.
At the same time, you need to be a chameleon without lying. Agree whenever you can honestly do so and ask follow-up questions. Demonstrate your interest, and it'll pay off in the long run.
BRAND-NEW: 7 Hot-As-Hell Sexts That Get Her to Come Over & Strip Down Naked For You…

How I Went From First Date to Sex in < 30 Minutes…
During your conversation, if you don't feel it, get out. Move on to the next one.
And that's the other thing:
Always chat with as many women as you can handle at the same time.
Even if you're looking for "the One," you'll increase your chances of finding her by keeping your options open. Eventually, though, you have to meet.
This is the key point in the negotiation. It's in the texting when you win her trust and often build her attraction.
Eventually, ask her to meet in person for coffee or a drink, but don't do so until you've built the anticipation to a point where you can be pretty certain there will be sparks when you meet..
Last Fall, I'd messaged with a woman for a week or so, and we finally agreed to meet at a spot near her place. We got there, drank a beer, and in less than 30 minutes were told that the place was closing (it was Sunday) and we'd have to leave.
I walked her outside and asked her what she'd like to do. She said she didn't know…
But I knew what I had to do next ;-):
My "Secret" for Super-Fast, Same-Night Sex…
When the cafe manager told us they were closing, I knew the time was now or never:
Was I going to take her to a motel for an afternoon of hot, passionate sex…?
Or would I let her walk away… and likely never see her again?
Now, like I mentioned earlier, I'm not really a "smooth" guy… and I'm no trained dating expert.
However…
I do have one trick up my sleeve, that I learned from a buddy of mine… he used to be a bit of a "player," but he just married a girl who's 15 years his junior… and at his bachelor party, he was finally able to share this with me:
It's called, the "Tantalizing Touch."
As you probably already know, a lotta the time, a woman needs to feel an emotional connection with you to say "yes" to sex… and this "Tantalizing Touch" can apparently help make that connection… fast (like in seconds).
Anyway, I knew if anything was going to get this girl home with me… it was gonna be this "Tantalizing Touch." So as we left the cafe, I opened the door, and used it on this spot on her back…
To be honest, I wasn't sure if it worked, because I had sorta run out of things to talk about… so I was just spouting out some B.S. about the weather… but sure enough, a few minutes later, she was all:
"Should we call a motel? Or go back to your place?"
Hell yeah. If it worked for me, chances are it'll work for you too. Here's how to use it:
Discover the "Tantalizing Touch": My Secret for Super-Fast, Same-Night Sex…