How To Pick Up Ski Bunnies & Get Them to Warm Up to You Fast (No Matter How Cold It Is Outside)…
Click Here Now to Discover the Secret Signs She's H*rny And Wants to Go Home With You…
Winter is a magical time for more reasons than just Christmas.
There are many different ways to stay warm, but the one I think we all prefer is to share body heat with that special someone.
Whether you're in search of a new relationship, or just looking for a fling, now is the time to use the weather to your advantage.
Many women (like me) start wanting a man this time of year.
In fact, studies have shown that people have more sex during the colder months than any other time of year.
TRENDING: This Secret 5-Step "Sex Formula" Will Make Almost Any Woman Sleep With You on the First Night
Are you one of these people? 😉
If not, there's still time to turn that around!
Which brings me to one of my personal favorite ways to meet guys during the winter…:
Ski resorts.
Gotham Club expert David Dupree has broken down how to get your own winter romance while exploring on the slopes.
So keep reading if you want to know exactly how to catch your own hot little ski bunny and heat up while it's cold outside.
1) Know Your Limits
Ready to book your next flight to Colorado and search for the best ski resorts?
That's definitely a good start–but first, think about what you can and cannot do.
Imagine this:
You're breathing in the fresh, cold air at the top of a mountain overlooking the gorgeous, white slopes.
Your skis are on, you've got a pole in each hand, and you're ready to take on this mountain.
Suddenly, you see a pretty girl hop off of the ski lift and glide right up next to you.
Maybe you start to think of a way to impress her–perhaps a spin halfway down, or even a jump.
Then, when you reach the bottom, she'll say how impressed she was… and you're in.
With this image in your head, you start skiing down the slope.
THE LATEST: This Simple Card Game Makes Any Woman Fall Deeply in Love With You (Click Here to Get It For FREE)!
A little wobbly, you realize it's been a while since you last skied.
OK, maybe it's been a couple of years, and you definitely can't do a jump.
Maybe a spin?
Well, you almost fell just thinking about that, so let's just make it down the slope in one piece.
You manage to reach the bottom without falling or flailing your arms too much, but while you were panicking on the way down, the pretty girl passed you.
She's gone by the time the reach the bottom.
So what can you do instead?
I'll show you:
2) Keep It Simple
I didn't mean to freak you out with that scenario, but it's important to make sure that you know what you can actually do.
What you think you can handle and what your body can handle may be two very different things, and of course, you don't want to be that guy who's featured in some viral video on the internet.
Plus, think about all the things that you couldn't take care of during this scenario:
You couldn't start a conversation with her…
Or you didn't have a chance to calm your nerves, so you couldn't think of anything to say…
Hell, you probably didn't even have much of a chance to say "hi"!
INSIDER SECRETS: 3 "Touch Tricks" That Turn Her On FAST (Controversial Video)…
So this is a situation you want to avoid.
Before you try out the black diamond slope, check out the bunny hills if it's been a while.
Trust me–skiing is cool and attractive, so you don't have to do much to spice it up.
So just stay cool, calm, and collected on your feet during the ride down. 🙂
Which brings me to my next point…
3) Buy Her A Drink Back at The Chalet
What you can do on the slopes is give her a nice little head nod or wave–nothing more, nothing less.
This is an essential part of this process.
A good skier is not going to want to talk much on the slopes anyway, which is why you should limit yourself to saying "hi" instead of having a full-on conversation.
This way, she notices you, but is still able to focus on her run. Plus, she'll remember you when she sees you at the bar later.
It's late in the day, you've both been outside in the cold snow, and now you're warm… ready to get that last chill out of your body.
And the best way you can get warm from the inside out–and to open up a conversation–is to drink some alcohol.
A particularly nice way to break the ice is to offer her a round of tequila shots (plus shots for whomever she's with).
While she may have been all business on the slopes, back at the chalet is where she expects to have a good time.
She's been working hard, and now is her time to unwind.
She's cozy and ready to cuddle…
With you, hopefully. 😉
4) Don't Push It
This is when it's critical for you to know your place.
Remember, you both are staying in the same hotel–so you don't need to make a big effort to do something like, "take her back to your place."
Start with having good conversation, then go from there.
If you make her laugh, that's great–then find some common ground and keep going.
SPECIAL: Do You Know About This "Secret Elixir" That Makes Girls Chase You?
You can offer her a beer after the one tequila shot, but remember:
You're NOT trying to get her drunk.
Instead, you're just showing her a good time. 😉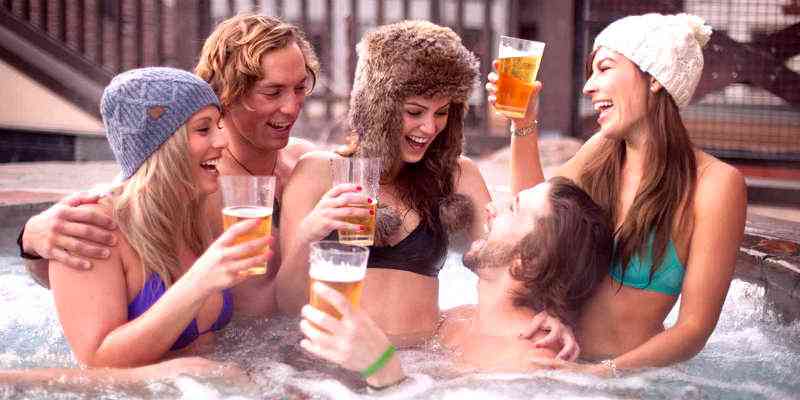 5) The Fastest & Easiest Way to Get to Know Her (& Eventually Sleep With Her)…
…is to play this fun "card game" with her.
It's called The Deck of Destiny… it's completely free… and it works like this:
Each card has one question written on it… and each question was scientifically designed to build a deeper, more intimate connection between you and the girl you play with.
So you and the girl you're with take turns answering these questions… and by the end of the game, she'll feel this deep, personal connection with you…
…and quite often, she'll feel comfortable enough to come back to your hotel room for a "drink." 😉
Anyway, we got our hands on a limited supply of these… and they're available on a strict first-come, first served basis. So click the link below to claim your free copy while you can:
Discover The Deck Of Destiny: The FREE Card Game That Makes Her Fall in Love With You FAST…