10 Things You Need to Know Before Asking a Girl Out Over Text
CLICK HERE to discover how to get the girl you want without ever saying a word…
How To Ask A Girl Out Over Text–Do You Know How Easy It Is?
It's not unheard of for a texting conversation to go stale.
After all, there are tons of distractions these days, and texting is much more noncommittal than a phone conversation.
So if you want to ask a girl out, but you don't want to scare her away, how should you go about it?
And is there a way to prevent her from "ghosting" or flaking?
I'm Alberto D'Amore, and I've developed a foolproof guide to texting.
Over the next few weeks, I'm going to show you, step-by-step, the best way to text a woman to guarantee a first date…and even more.
And in today's video, I'm answering this question:
"What's the best way to ask a girl out over text?"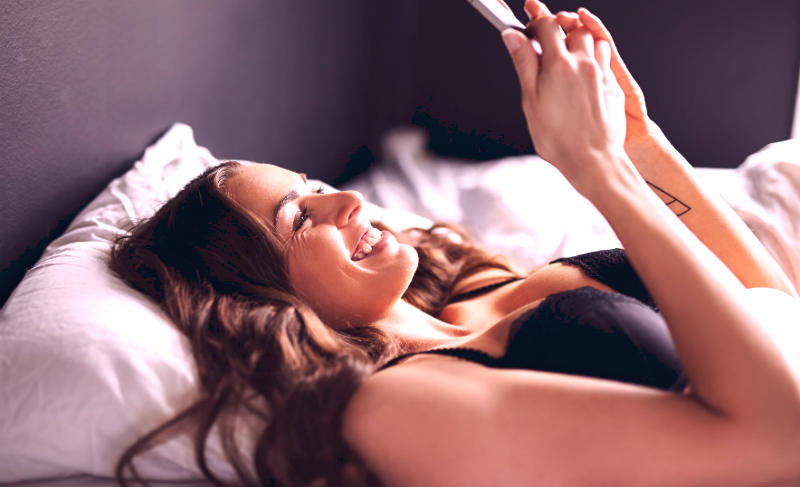 In this video, I show you how to ask a girl out over text, plus:
The #1 reason you don't want to text her too often…
A step-by-step method to asking a girl out over text while minimizing rejection..
The single most powerful way to stand out from all of the other guys she's texting…
Why you want to turn texting into a date FAST...
The simple text to send her right before a meet up…
How to Get Her to "Wanna Go Back to My Place?"
In my experience, the easiest way to turn a woman on and get her ready for sex… is to touch her.
And I don't mean "groping" her or "grabbing" her either… it's a subtle, "innocent" touch… that often, seems to turn her on within seconds.
This "Innocent" Touch works so well because it triggers her subconscious sexual urges, lying dormant in her "prehistoric brain"…
It's what cavemen used to lure cavewomen back to their camps… (wayyy before words were ever invented)…
And it still works today, as a way to quickly turn a woman on, and get her to act on those prehistoric mating impulses… without saying much of anything at all.
You can check out the "Innocent" Touch here… you're gonna love this: