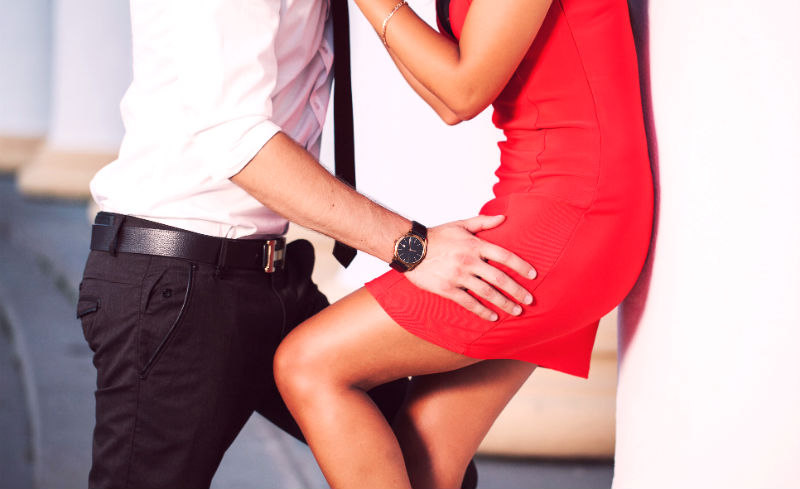 Discover My "Rules" of Flirting at the Gym (And Why They Work So Damn Well)…
I'll be honest: Most people wouldn't consider me "fit" or "in shape." But as a dating coach, I learned that meeting women at the gym is actually really simple…
If you know what to do. In fact, I used to date an Olympic fencing coach…a sexy French woman who was dynamite in the sack…
And I met her at the gym! So I got together with my fitness instructor friend Mary, and today, we're showing you exactly how to flirt at the gym so you can get the women you really want.
Watch it all go down in this video:
[pro_ad_display_adzone id="1285″]
In this video, I show you the strange reason why poking a gorgeous French girl turned her on, plus:
Why most guys are afraid to touch women like THIS (but women love it)…
My secret "bet" I use on really hot women to turn them on FAST…
2 things every hot girl at the gym wants in a man…
The one thing Mary says works "every time"...
A step-by-step method to flirt at the gym without anyone else around you knowing…
[pro_ad_display_adzone id="1285″]
3 Things Every Hot Girl at the Gym Wants in a Man…
When I first saw my French fencing instructor at the gym, I did a double take — she could be a damn model…
But she was teaching a class of 10 students…how could I get her alone? After all, she wasn't my "one-on-one" instructor just yet…
Normally I'd keep my distance after class let out…
But not today. Not with my 3 "Discreet Desire Enhancers."
"What the hell are those?" you might be wondering…
Well, they're a type of eye contact, stance, and handshake I used to practically "part the seas" of her 10 drooling students…
And focus her attention on me…until she asked me to grab an espresso with her 15 minutes later.
She gave me her number, and the next week we had our first private lesson (that's when I "poked" her)… 😉
These "Discreet Desire Enhancers" are pretty badass. Just click the one you want to know more about below:
And if you want even more super stealth "Discreet Desire Enhancers" that experts use, check this out:
Show me the advanced "Discreet Desire Enhancers" that experts use almost every day…