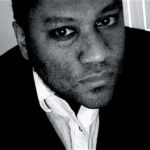 Desmond Cypress came by his knowledge of women and relationships the hard way: adolescent failure. Having now graduated from the school of hard knocks, he's determined to share those lessons.
His life outside of relationship failure has consisted mostly of various creative pursuits combined with a steady career as a freelance writer and performer.
As a musician and actor, he's performed in a number of theatrical and musical productions in his hometown of Minneapolis, Minnesota. He's also written several plays, screenplays and currently lends his voice acting talents to a sci-fi/darkly comic audio drama podcast called Cosmic Deletions.
As a freelance writer, he's littered the online world with film and album reviews while somehow finding the time to do research on his favorite topic: relationship advice. These days, that advice consists of considerably less relationship failure.
Cliche as it may sound, Desmond fervently believes an open and attentive mind to be the key to success in the complicated worlds of dating. Navigating the equally treacherous landscape of relations can also be a challenge. But he promises to do all he can to guide you through it, peppering his advice with humor and, when needed, tough love. He hopes you'll learn the lessons he took way too long to figure out.
Recent Gotham Club Articles: