What Is the Deck of Destiny & How Will It Get You Laid? Here's What You Need To Know…
Click Here Now to Get a FREE Card Game That Will Make Any Woman You Play With Fall Madly in Love With You…
Two days ago, I got one of the most "interesting," most anticipated packages I've ever received during my time at Gotham Club.
Yeah, that's right: it was an actual package.
Not an email…
Not a voicemail…
But something real and tangible that I could actually hold in my hands.
Something that I had been waiting for weeks to get my hands on, ever since Craig mentioned it off-hand to me one day:
It was a deck of cards.
But not just any deck of cards.
There were only 500 of these decks available in the entire world!
This was a very special deck of cards designed for a unique purpose:
To help you connect with any woman you see, anywhere, any time!
Craig's buddy Owen developed these cards based off of years of studies and scientific research.
After rigorous testing and analysis… and working with thousands of groups of men and women… he discovered a series of questions that men could ask women (and vice versa) that had a huge effect on whether she'd bond with a guy… and see him as a potential sexual partner.
THE LATEST: This Simple Card Game Makes Any Woman Fall Deeply in Love With You (Click Here to Get It For FREE)!
It turned out that there were 52 of these questions… so Owen figured he would turn them into something fun… kind of a "game" that people could play pretty much anywhere. After all these were "innocent" questions… she would never know that they've been proven to subconsciously boost her desire for you…
Owen perfected the deck over the past three years, and tested it on some of the most beautiful women in New York randomly at bars, parties, and even on the street in broad daylight!
The result was this relatively small package that I now (finally) hold in my hand…
…Owen called it the "Deck of Destiny," and because Owen developed this in secret in his own "skunkworks," I wanted to test the deck out and see if it was really as powerful as he and Craig claimed.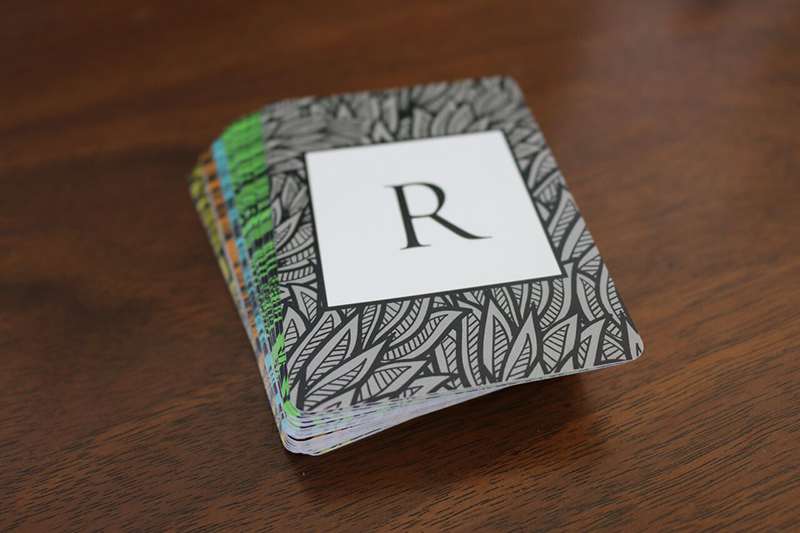 Is The Deck of Destiny Really That Powerful?
First, you have to understand just how excited Craig was about getting his hands on one of Owen's amazing little decks of cards.
I mean, he was bouncing off the walls with energy, eagerly asking the team for updates about "the project"…
…to the extent that when he announced what "the project" was, I was a little bit skeptical.
How could a simple deck of cards possibly live up to the hype?
But then I opened up the package and took the deck for a "test drive" at a local Manhattan watering hole.
It's all that it's billed to be and then some!
Basically, you start out pulling cards from different "suits." Each card has a different question that's based on Owen's hard scientific research, as well as his own experiences and three years of trial-and-error.
Not only that, but each of the "suits" is designed to bring you closer and closer to whatever woman you have your eye on, so that by the end of the night…
She feels like she's known you forever, has a deep, powerful connection with you, and doesn't even know why!
By the end of the night, not only did I notice that both girls in our little group (a cute little redhead and a tall brunette with model-features) were looking at me like a hungry lion eyeing a steak…
BRAND-NEW: If She Does This With Her Body It Means She Wants to Sleep With You (Controversial Video)…
…But even the waitress was getting into it, lingering at the table, and slowly running her fingertips across my shoulder…
It was enough to make the hairs on the back of my neck stand on end!
How This Powerful Little Deck Will Get Women to Approach You…
The best part? You just have to sit back and play the game!
Answer the questions completely honestly!
There are no "lines" or "routines" to memorize.
And absolutely no "gotcha!" questions that are going to make you look like an idiot.
Like I said before, Owen has tested these over the past 3 years to ensure that doesn't happen.
SPECIAL: Do You Know About This "Secret Elixir" That Makes Girls Chase You?
Just sit back…
Play the game…
Answer the questions…
And you'll be shocked how many women want to join in… just to see what it's all about…
Once she's playing the game with you… just look into her eyes…
I mean really look into them…
…and watch as her curiosity quickly melts into "interest"…
….and then outright desire!
Like I said, I was skeptical, but it really does work!
How To Get Your Very Own Deck Of Destiny For FREE…
Like I mentioned earlier, there are only 500 copies of the deck in existence.
Now don't panic… but last I checked, there are only 47 left.
So if you want to get your own, very exclusive copy of the Deck of Destiny for FREE before they're gone… here's what to do:
Just click here now to get your very own copy of the Deck Of Destiny for free.
This short, free presentation will show you all the different ways that the deck can help you:
Get a hot girl to fall HARD for you in very little time…
Get a rotation of 3-4 women to sleep with whenever you want…
Have sex with a hot girl on the first date (or first night you meet her).
So click here now to get your own Deck Of Destiny before we run out of copies!