100,000 Online Dating Conversations Reveal:
"The Hook-Up Blueprint"
From First Message to Sex in 3 Fast Steps
Most men get their dating tips from other guys, a few books here and there, or the occasional female friend who is willing to share some insider info.
But these sources are often the cause of men's biggest frustrations – the reality is, even though authors, experts and our friends mean well, they often give us some of the worst advice (I'll explain why in just a bit).
However, thanks to the rise of the internet, online dating and social networks, companies are now starting to track patterns in what women (and men) really respond to when it comes to attraction.
By analyzing hundreds of thousands of conversations (over 400,000 different in some studies) these companies are peering into our conversations and seeing the exact words, phrases and questions that women respond to most – as well as what they respond to least.
Just 5 years ago, this sort of technology didn't even exist. It's the cutting edge and it will change how you date forever.
Why?
Well for the first time, you can know what women really want.
The advice your guy friends give you may be great, but there's also likely a chance it's not or it's something that may only work for them or a guy with a certain type of personality.
Advice in books and articles can be hit or miss. Often today's authors and PhD's don't write from personal experience, so while it might have a scientific basis, it's usually not very practical or effective.
Tips from women can be great, but most women often aren't aware of what they really want or what really makes them tick. Women tend to give biased advice based on their own lives.
For example, if a woman is playing hard to get with you, your female friend may tell you "never play hard to get with a girl!" even though that might not be sound advice.
That's why rise of "big data" and the ability to see patterns in what thousands of real women actually respond to when it comes to dating is invaluable.
What If You Could Instantly Know…
What if you could instantly know the best lines to say to a woman that would give you the highest chance of getting a good response…
Or know which ways of dressing and grooming yourself or even which pair of shoes will get the most attention from women…
Or know which words and topics will turn women off…
And the list goes on and on, all the way to flirting, asking for contact information, proposing a date and even bedroom preferences.
Researchers have already discovered the "best way" to do all of it.
So what exactly did they discover? Well here's a taste…
1) Intelligence is sexy
I've seen a lot of people say it helps to use abbreviations or slang when texting a girl, either because makes you seem cooler, laid back and the opposite of needy.
But in reality, "big data" reveals that using "ur" instead of "your" in a message can bring your response rate down by 700%.
Other misspellings can reduce response rates by similar amounts.
This is a clear indicator that being carefree and taking "shortcuts" is a red flag to women and can either make you look uneducated or like a player.
2) Who should pay on the first date?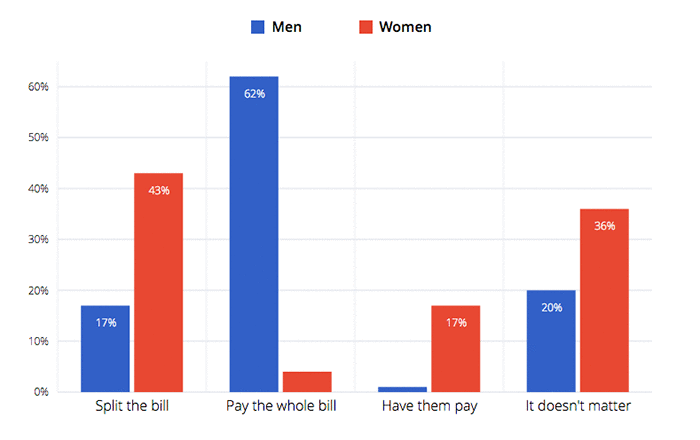 Note the difference–62% of men pay the whole bill on the first date, while only 17% of women expect a man to pay the entire thing. That's because my research has uncovered that 62% of women get turned off if their date asks to split the check on a first date!
Always offer to pay the bill on the first date, not to make her feel like she "owes you," but rather because most women like to feel taken care of. If she absolutely insists on splitting, to the point where she seems like she'd be offended if you didn't, only then should you split the check.
3) Women love to laugh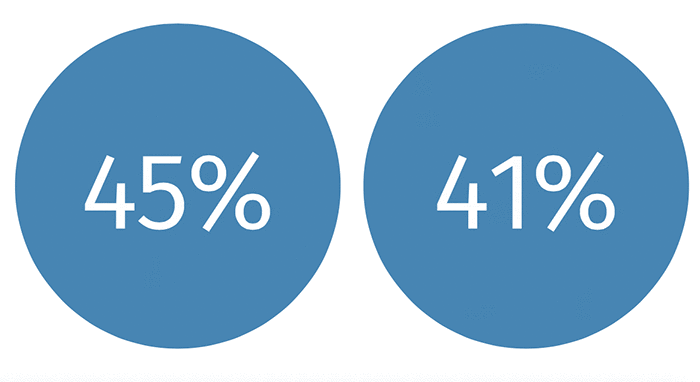 Using "haha" or "lol" in messages boosted the response rates online by up to 28%.
Women love to laugh and they like a guy they can laugh with. Laughter is a sign of positivity and an easy-going (not careless!) attitude.
And now thanks to big data and insight into the responses and actions of thousands of real women, we finally have a "best" path to take and clear words and phrases that will increase our attractiveness.
So even if you're born with a "bad hand" and you feel you're not rich enough or good looking enough, you can still follow these simple little tricks to increase the attraction you'll get from a woman as well as the number of women who are interested in you.
My Simple "No Words" Method to Seal the Deal at the End of the Night…
Each of these tips is great… and they absolutely will get you more dates from dating apps… and help those dates go well…
And in fact… following this "Blueprint" will often cause girls to be "flirtier" with you… make eyes with you… and even start turning the conversation a little bit sexual.
Which is great! That means it's prime time to get her really hot and bothered for you… so that she comes home with you that same night.
My mentor, Magic, has a simple, step-by-step method to get hot girls to come home with you at the end of the night…
And if you do it correctly… she won't even wait to get inside your place before her hands are all over you… reaching for your junk… unbuttoning her blouse… and teasing you… begging you to "hurry up and get inside"…
It's all in this free presentation below that Magic had made for you exclusively as a Gotham Club member.
Once you watch this presentation, you'll be able to effortlessly seal the deal with way hotter girls… with a minimum of "chit chat." You'll go directly from date to sex without much trouble at all…
And because it's repeatable on almost any woman you meet, you'll soon be having more sex than you ever dreamed of.
All you have to do to get started is click the link below to continue…