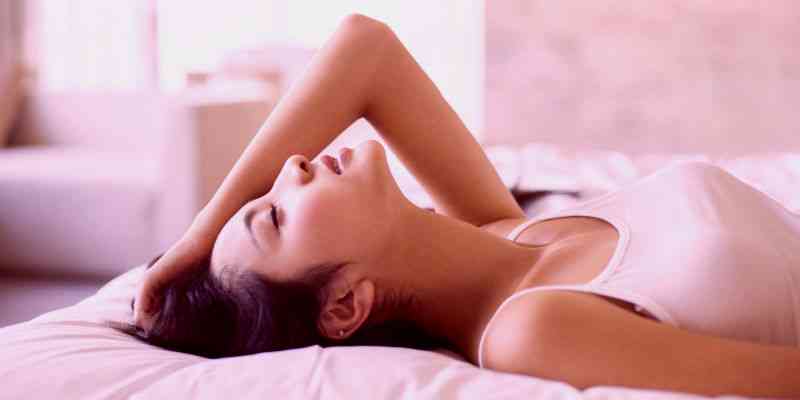 Discover The Best Oral Sex Techniques to Give Her Multiple Mind-blowing Orgasms–Plus How to Get Her "Hooked" on You In Bed…
Click here to Discover The "5 Finger Magic" Trick That Makes Her Shake Like a Broken Washing Machine…
When it comes to oral sex, most men hear the same advice, over and over:
"Just write the alphabet with your tongue, and you're good to go."
Sure, I won't deny that that technique works sometimes… but that's the thing–it only works sometimes. (Plus, if every guy is doing it, it's quite likely there are a lot of women who are bored of it by now.)
TRENDING: If A Hot Girl Does This With Her Body It Means She Wants You Bad (Most Older Guys Totally Miss This!)
So when I found this article detailing 3 new & highly specific oral sex techniques to use on women–and from a lesbian, no less–I knew I had to share it.
Because, after all, oral sex is a pretty big component of the sexual experience.
Recent data from the National Survey of Family Growth finds that 86-87% of American adults aged 18-44 have given oral sex at least once.
Plus, in a study of Canadian college students, 97.1% of men and 95.4% of women said that receiving oral sex was at least somewhat or very pleasurable.
And yet, the reality is… probably not enough women are getting the amount of oral they desire.
Another study found that only 44% of women received oral sex in their last sexual encounter, compared to 63% of men–so the more you give, the more likely she is to sleep with you again.
These techniques are highly unique, highly effective… and, since they come from a woman, it's clear that they're highly proven as well.
Of course, at the end of the day, I won't deny that sex isn't just about oral–and in fact, oral sex doesn't even have to be on the table every time you have sex.
However, for the man who'd like to spice things up in bed… or simply please women more effectively… then these techniques are a great place to start. 😉
Beginning with technique #1: