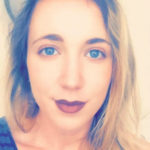 Amelia Lux has navigated every corner of the dating realm. She's learned many-a-lesson on the arms of casanovas, creatives, and total crazies alike. During and after pursuing her degree in English Lit and Creative Writing at NYU, the unwavering pursuit of love and happiness was all around her. In her studies, in her friends' experiences, and in her own ever-changing personal life–she's seen it all. As a result, it didn't take long for her to pick up on trends within both the male persona and the romantic interactions between men and women. It's true that there are still many stereotypes present in the dating game; however, Amelia knows how very little weight they hold to real life.
After seeing the male perspective through the eyes of high-powered investment bankers, international models, tech entrepreneurs, cardiologists, stand-up comedians, and everything in between, educating and inspiring men to find their groove is the least Amelia can do with the knowledge she has acquired.
When she's not bent over her laptop, you can catch Amelia crying at a spin class, owning dance floors with her fresh moves, or holed up inside an East Village recording studio, scribbling down lyrics and droppin' some sick beats.
Recent articles by Amelia Lux: